How do we support employers to engage more with rangatahi and in turn prepare young workers to enter the workforce and make sure they succeed? This is a question that was prominent within the Uniting for Change conference. Two people with direct influence and experience — Alison Black from Youth Inspire and Gaeleen Wilkie from Taupō Pathways — offered up their insight.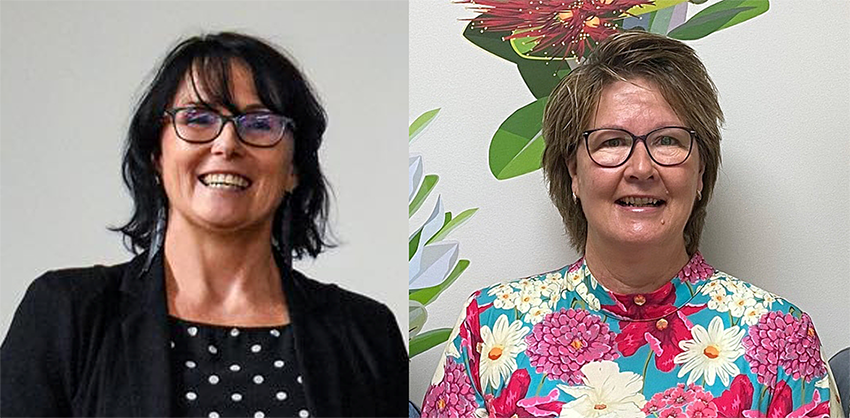 How do employers create a more youth-friendly work environment?
Ali says many businesses know they need workers in entry level roles but are unaware of how to attract, keep and grow them within the organisation. One of the most crucial elements is the relatability and relationship the employer builds with the rangatahi. One employer Ali worked with said to his apprentice, "I'm annoyed if you don't try or ask questions" — a refreshing take on how to help support rangatahi in the workforce. Many organisations still need to understand that young people make mistakes and having a supportive environment where it's safe to fail is vitally important for them.
Unfortunately, many employers judge young people on the lack of skills they bring at 18. How do you get businesses to change that thought process and culture with young people? Gaeleen points out a few simple changes can make a big difference. Employers can give young people a tour of their business, talk about their vision, even buddy them up with someone with regular check-ins to see how they're going. Employers should explain duties clearly and give feedback and make young people feel they are part of the team. It's usually quite easy for a young person to get a job, but it's harder to maintain that job if they have had no preparation. One element that will build confidence, loyalty and skills is the pastoral care that is wrapped around an apprentice / internship.
What are the barriers?
Gaeleen says that unfortunately a lot of employers have been burnt by young workers in the past, which puts them off from investing in other young people. A lot has improved in the last few years, however. Just a few years ago, schools were pushing young people to go to university, so trades became undervalued, leading to the current skills shortage. This sector is now desperate to build the capability needed and is more open to hiring young workers and apprentices. With the low unemployment rate, many businesses simply don't have any choice but to engage with young workers when hiring for many of their entry level positions.
The massive skill shortage has been on the horizon for a long time, and businesses are now starting to panic about the aging work force that will soon retire. To combat this, employers must create a learning culture at work where employees are not afraid to strive to be better and an environment where knowledge is passed on through mentoring and encouraging professional growth.
But this upskilling and commitment is time consuming and a big responsibility. Bigger organisations may have a training and development programme already in place with specific roles to provide pastoral care. Smaller businesses that are owner-operated are the ones that struggle. They need support on how to work with rangatahi, different cultures and ages and how to help create an environment that is setting both the employee and the employer up for success.
Gaeleen says employers see the value in the YEP as the rangatahi learn the employability skills that employers don't have time to teach. By putting in this preparation, we are setting our young people up to succeed — they not only get the job, but they also keep it.
How do we sell employers on the benefits of employing local young people and creating local talent and loyal local employees for the long term?
Ali says simply that young people will solve the skill shortage the country is facing. In turn, local rangatahi give back to the community where they are employed as their money is spent locally. Overall, it increases household income, delivering a better socio-economic outcome.
What would be an incredibly helpful avenue would be to partner with your local chamber of commerce, Ali says. The chambers are excellent platforms through which you can engage with businesses. They also provide workshops on how to attract young people into work and most importantly grow more sustainable careers in various sectors.
Gaeleen agrees, adding that young people are our future and will be the problem-solvers as technology changes within our world rapidly.