KIA ORA KOUTOU,
Welcome to the May instalment of our Curious Minds newsletter!

For those returning from school holidays, we hope you had a refreshing break and are feeling well rested ahead of another term of learning.
There's been a lot happening in the STEM team at Te Hononga Akoranga COMET in recent months. We have welcomed our newest member, Sneh Patel, who joins us to take on a role as Project Manager for the WeSTEM initiative. This is a West Auckland-based participatory science platform, funded by the Ministry of Pacific Peoples.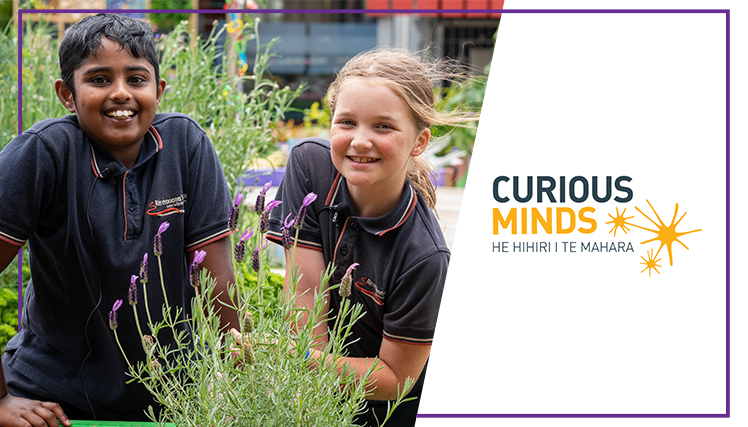 We're delighted to announce that six projects have been funded through Curious Minds South Auckland and WeSTEM, totaling over $165,000, some of which we highlight below. We are looking forward to seeing these projects spring into action as students return to school and are introduced to new, exciting opportunities to engage in STEM.
In other news, we have a rebranded social media page offering content from Curious Minds, WeSTEM and STEM Alliance Aotearoa @STEMNZ. Follow us for updates, resources and upcoming events!
Last term was a bit of a rollercoaster ride, and we hope term two allows for a greater sense of normality in schools. There is much hard mahi to be done to support our ākonga back into learning, but remember to take it easy going forward so your mental and physical health are not left on the backburner.
Ngā manaakitanga,
Ying & Sneh
CONGRATULATIONS TO OUR 2022 PROJECTS
Since the beginning of 2022, eleven new projects have been funded through WeSTEM and Curious Minds South Auckland. We can't wait to support these teams to engage more ākonga in STEAM!
Curious Minds South Auckland projects funded:
Te Ararata Stream Team - Ko au te Awa, Te Awa ko au (I am the river, the river is me)
Tamaoho School - Healthy Connections
Tangaroa College – A spoonful of sugar
Digital Futures Aotearoa - Recycle A Device
SAASIA – Adopt an Ecosystem
Aorere College - eDNA
Pasifika Early Learning – Pulega Oil
Accelerating Aotearoa – Wai We o Tara Lead
WeSTEM projects funded:
Kelston Girls College - Kitchen Chemistry
Avondale College - Lichen as biomarkers for air quality
Matipo School - Regenerative Garden Designs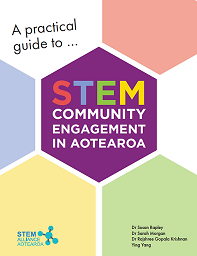 BOOK RELEASE! A PRACTICAL GUIDE TO STEM ENGAGEMENT
Te Hononga Akoranga COMET and STEM Alliance have published a practical guide, highlighting the opportunities of effectively engaging more with STEM!
Drawing on extensive research and practical experience from Curious Minds South Auckland, this book provides a comprehensive how-to guide for educators and STEM professionals. It highlights data, tools and tips to support effective STEM outreach and positive community engagement .
Order your book or download the FREE E-book resource now!
TECHWEEK 22 WEBINAR - EFFECTIVE COMMUNITY ENGAGEMENT FOR A DIVERSE TECH WORKFORCE
17 MAY 2022, 1 - 2 PM REGISTER NOW
The NZ tech industry is booming and it offers huge opportunities for high-value jobs, innovation and creativity. How do we make sure these opportunities are open to everyone? How do we inspire more students into tech careers and support a diverse and equitable tech workforce?
Join a panel of tech professionals, educators and community activators as they explain how STEM community engagement is critical for bridging the gap between the tech sector and our education system. Get inspired for your own STEM teaching and outreach practice! Register for this STEM Alliance Webinar here.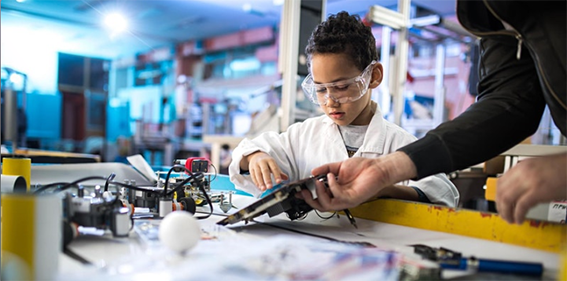 IN THE MEDIA
Curious Minds projects continue to make waves across the motu and we love sharing our students' learnings. Check out the latest stories:
OPPORTUNITIES
Passionate about educational equity for Māori? Want to work for Te Hononga Akoranga COMET? Now's your chance! We have an exciting opportunity for a Kaitūhono Māori to join our team.
if you're a keen collaborator, excited to network and champion projects that make a difference for Māori learners and their whānau then we want to talk to you!
Applications close 20 May. Find out more here.