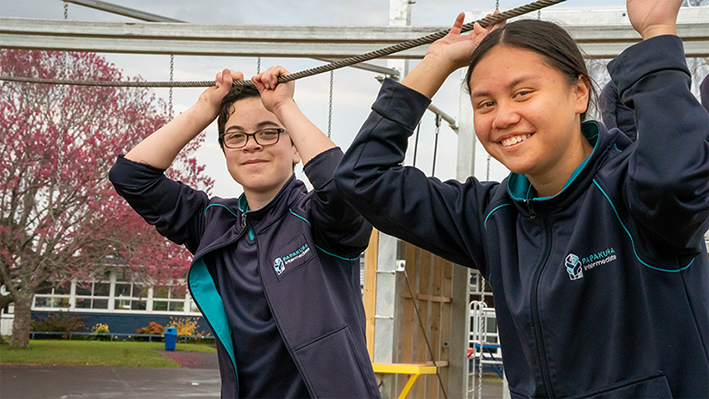 Since the beginning of 2022, eleven new projects have been funded through Curious Minds South Auckland and WeSTEM, totaling over $165,000. We can't wait to support these teams to engage more ākonga in STEAM!

Curious Minds funded projects:

Te Ararata Stream Team - Ko au te Awa, Te Awa ko au (I am the river, the river is me)
Te Ararata Stream Team is developing the knowledge they've gained through 2021 Curious Minds funding to investigate the impact of urban development on streams in Tāmaki Makaurau. They are implementing a tuakana-teina approach to their learning, with older students teaching rangatahi how to determine whether a stream is healthy based on the biodiversity observed within.
Tamaoho School – Healthy Connections
Tamaoho School opened its doors to learners in February 2021 and has already indicated a commitment to science education with a project investigating healthy eating choices. Students will design and build a garden they can use to grow their own vegetables, before learning how this can be made into a healthy meal they can cook at home.
Tangaroa College – A spoonful of sugar
With rising concerns about sugar consumption by our youth, Tangoroa College students will research how they can monitor their sugar intake using H2 breath monitors. Supported by scientists from the University of Auckland, students will investigate the variation in fructose absorption between students, and how exercise can affect the ability to break down these sugars in the body. They hope to inform and encourage their peers to make healthier choices when in the soft drink aisle.
Digital Futures Aotearoa - Recycle A Device
DFA has received funding to grow community-led "RAD clubs" in three South Auckland high schools. Industry partners will support rangatahi to develop the tools and skills they need to diagnose, repair and refurbish old laptops, learning valuable tech skills along the way. This project aims to reduce the digital divide by giving new life to old technology and increasing digital accessibility.
SAASIA – Adopt an Ecosystem
SAASIA is working with tamariki at Fetu Aolele Aoga Amata and Fetu Taiala Aoga Amata to learn about the interactions between biotic and abiotic organisms in ecosystems. Students will create terrariums that will act as their ecosystem to observe, nurture and grow. This hands-on learning builds a connection between the students and nature, encouraging students to act sustainably both inside and outside the classroom.
Aorere College – eDNA Monitoring the restoration of the Waokauri Stream
Aorere College, along with council partners, has embarked on a ten-year plan to restore their local park and Waokauri Stream, which has been overrun with weeds and invasive species. Their Curious Minds funding will be used to investigate the efforts of cleaning up this waterway through eDNA monitoring and comparison with the biodiversity of relative "pristine" streams in the local area.
Pasifika Early Learning – Pulega Oil
Why is coconut called the tree of life? Puna Atamai Aoga is investigating all things coconut with their Curious Minds funding. This project reconnects Aotearoa-based youth with a fruit that plays a huge part in Samoan culture as they investigate how every aspect of the coconut - from the husk to the flesh - can be used in daily life.
Accelerating Aotearoa – Wai We o Tara Lead
With the support of Curious Minds funding in 2020 – 2021, Accelerating Aotearoa identified that raw sewage runs into local awa in Otara every time it rains. To continue their investigation, Accelerating Aotearoa has partnered with Microsoft NZ to explore solutions to the wastewater overflow problem using artificial intelligence technology.
WeSTEM funded projects:
Kelston Girls College – Kitchen chemistry
Kelston Girls College will use their WeSTEM Pico Project funding to elevate the learning of chemical processes at their school. Through a partnership with local eateries and Massey University's School of Food and Advanced Technology, students will investigate what chemical processes are taking place when they are cooking and how these processes can be carefully controlled to make the best panikeke.
Avondale College – Lichen as biomarkers for air quality
In partnership with GNS Science, Avondale College will be analysing the heavy metals and organic compounds that pollute the air around Avondale. Students will learn how lichens can be used to determine pollutants in their local environment, with the lichen samples they collect sent to Dunedin for full chemical analysis.
Matipo School – Regenerative Garden Designs
Matipo School is teaching environmental sustainability by transforming unused spaces around their school into new, lovable gardens for their tamariki to play in. This begins with their unused shipping container that is taking up space near their car park, where they will create living walls and an edible forest to match.