Between 2019 and 2022, the Curious Minds South Auckland PSP supported Accelerating Aotearoa Inc, an Ōtara-based community organisation, to run their highly successful and engaging 'Geek Camp' school holiday programme.
The project started with a simple question: how can we improve the health of our awa?
Since the first Geek Camp STEM project in 2019, more than 150 tauira aged 5–18 have participated in a wide range of investigations in and around Ōtara Creek, including regular water sampling, biodiversity monitoring, pest control (removal of koi carp) and learning about the stormwater network that contributes to the flow of pollutants into their local awa.
A strength of the programme has been the wide range of participants. The educators have created a strong tuakana-teina approach to support authentic learning across all ages. Over time, returning students have 'grown up' with the project and become the next generation of leaders, not only driving this STEM project forward, but creating lasting outcomes in their wider community.

One example of this success is Geek Camp rangatahi leader, Jah Cameron, who was announced the winner of the Penny Hulse Supreme Environmental Award at the 2022 Ngā Tohu Tiaki Taiao a te Koromatua / Mayoral Conservation Awards. She was particularly praised for her bespoke approach to learning, where she took time to understand the needs of her rangatahi community and supported their learning with a range of engagement opportunities.

Also in 2022, Geek Camp evolved from simply learning about the awa to innovating and advocating for change. Their previous research had shown that Ōtara Creek faced significant pollution problems, particularly arising from wastewater overflow issues.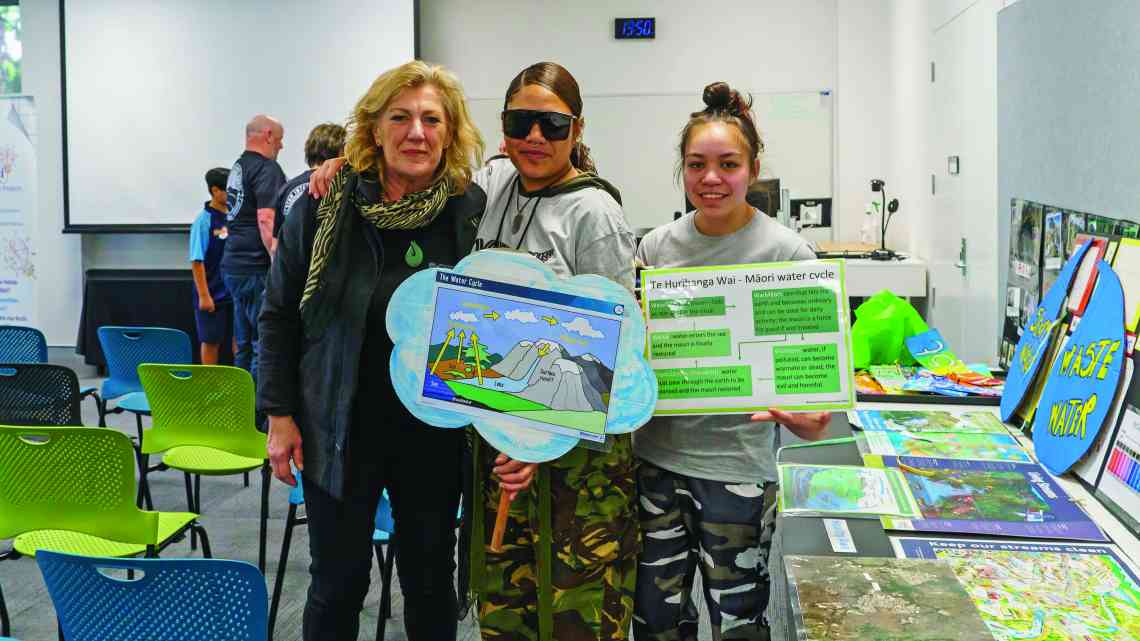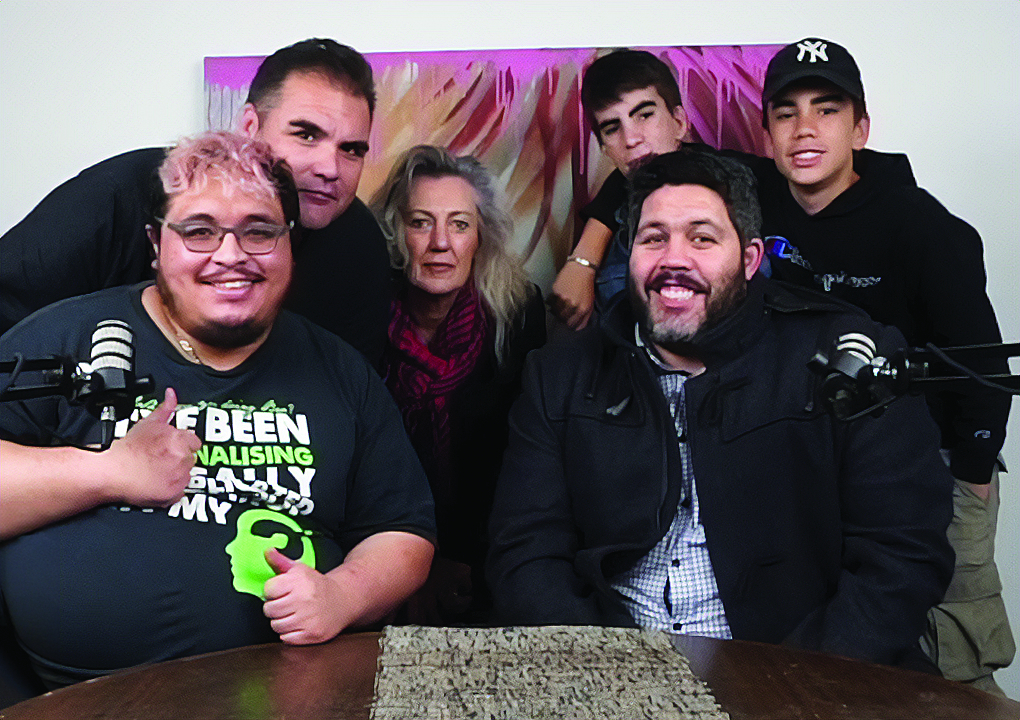 To advocate for more education and accountability around wastewater overflows issues, a group of rangatahi started the 'Curious Minds Podcast'. They built a podcast studio and recorded a series of interviews with scientists, engineers, urban planners, community leaders and local kaumātua about the current state of the awa and possible solutions. These talented rangatahi developed their technological and science communication skills, all in the process of educating themselves and their wider community about water quality.
Another group of Geek Camp rangatahi designed a practical solution for collecting water samples. They worked alongside experts from Microsoft NZ to compete in the Imagine Cup Junior, an international design competition which seeks to solve local problems using AI technologies. The group's design, named the Flying Taniwha, was a drone that would automatically deploy when it rained, collect samples from the awa and then return to base.

The success of Geek Camp highlights the wide range of skills and experiences that rangatahi can gain from hands-on, practical STEM projects. We are proud to be supporting young people to learn about science and empower the next generation of innovators, scientists, problem solvers, creatives and leaders.
"Of greatest significance … is the emerging youth leadership and confidence we have had the delight of witnessing. It is this impact and what happens next that will be the truly transformational impact of this [Curious Minds] investment." – Judy Speight, Accelerating Aotearoa project lead