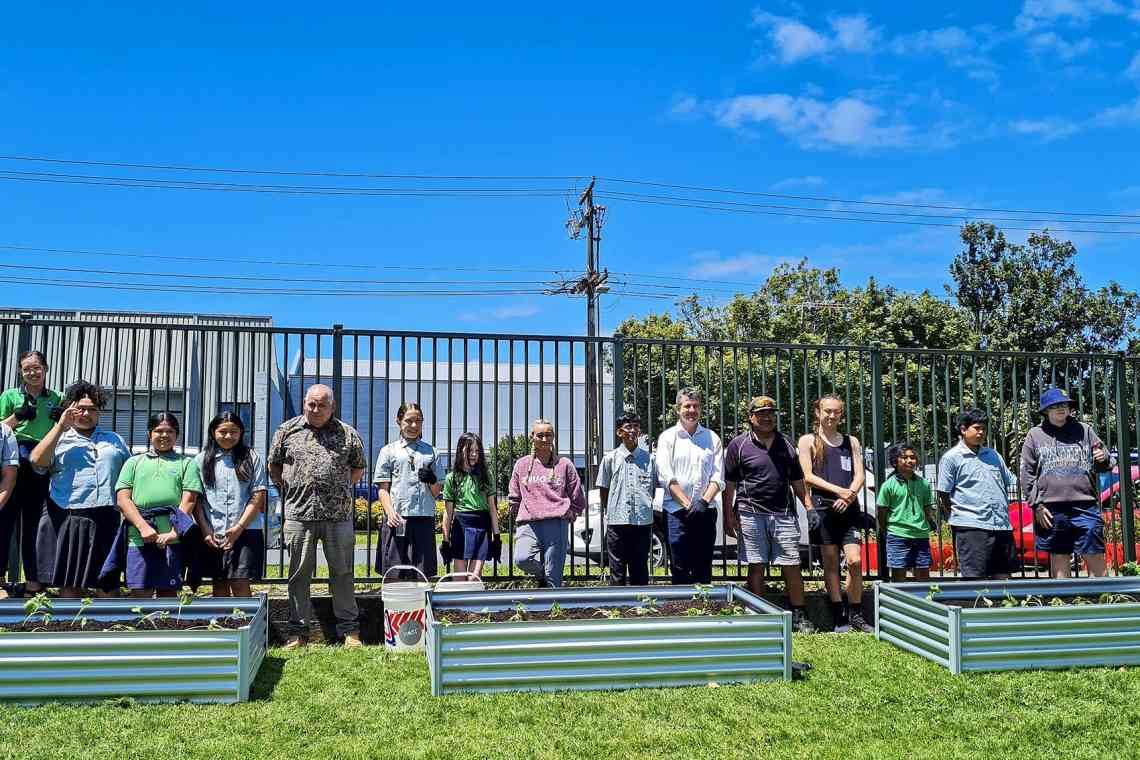 In Tainui and Te Arawa traditions, the legendary Māori wahine Whakaotirangi is credited with carrying the first kūmara to Aotearoa New Zealand. Her knowledge and wisdom are celebrated in the whakataukī:
"Te kete rukuruku a Whakaotirangi" ('the small basket of Whakaotirangi') – Tainui
"Te kete-rokiroki-a-Whakaotirangi" ('the secure basket of Whakaotirangi') – Te Arawa
As David Syme, the Māori Achievement Lead at Mount Roskill Grammar School (MRGS), explains, "Whakaotirangi was one of NZ's first scientists. She trialled new methods for growing and storing the kūmara, which helped to ensure that Māori had a reliable food source in their new homeland."
Inspired by the story of Whakaotirangi, MRGS launched an exciting Curious Minds project to explore kūmara cultivation through a te ao Māori lens, drawing on tikanga (customs and practices), waiata (song) and kōrero (stories).
Students are learning about the tikanga for planting and caring for kūmara, as well as how to set up the tāpapa (nursery bed) system that Māori have used for centuries to propagate kūmara plants. They are also delving into the science of crop growing in New Zealand. Students have recently started a scientific experiment by planting four kūmara beds to test four different soil media mixes, which they will analyse to see which soil conditions are best for growing kūmara in their school environment.
MRGS partnered with Nick Roskruge, Professor of Horticulture & Ethnobotany at Massey University, for this project. Matua Nick is a highly respected expert in kūmara cultivation and Māori ethnobotany. He is passionate about sharing his knowledge with others and helping to revive traditional Māori agricultural practices.
Matua Nick emphasises that mātauranga Māori is not just about traditions but also constant learning and adapting. The climate crisis and severe weather events like Cyclone Gabrielle are already posing significant challenges for home gardeners and NZ's horticulture sector alike. Matua Nick wants to support Māori communities to build greater resilience, using the wisdom of their tūpuna (ancestors) to find innovative solutions for the future. For Matua Nick, working with tamariki and rangatahi in the māra (garden) and encouraging the next generation of kaitiaki is a truly rewarding part of his job.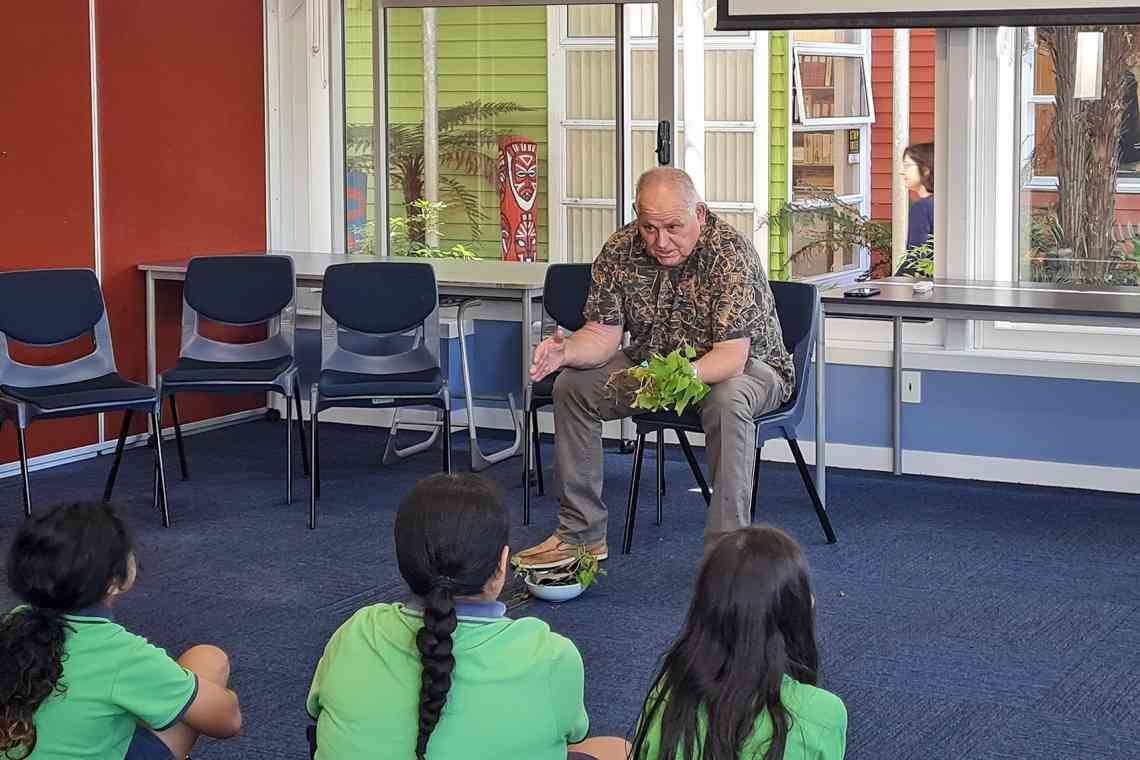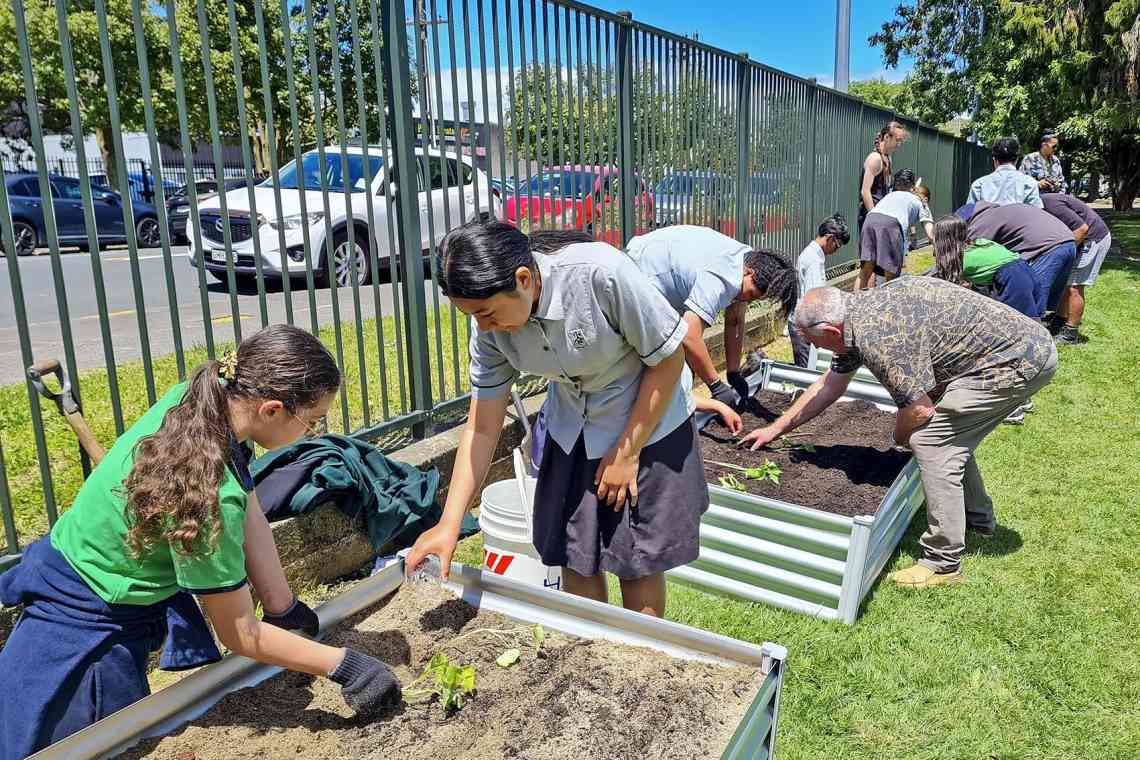 Working together to reconnect Māori whanau to their whenua
With a strong focus on tuakana-teina and community relationships, this project involves a mixed-age cohort of students from Mount Roskill's Primary, Intermediate and Grammar schools. The school campus is located nearby to several maunga: Te Tātua a Riukiuta (Three Kings), Puketāpapa (Mount Roskill) and Koheraunui (Monte Cecilia), all of which are traditional sites of kūmara growing. Much of that history has since been lost, and the schools believe that reconnecting traditional taonga (like kūmara crops) and tikanga to the whenua is an important part of their role in regenerating the mauri of the area.
The schools' aspiration is to set up a productive and educational māra kai in the future which will be a legacy for all students to enjoy. Whānau will also be included in the learning, with plans for students to eventually share the kūmara tipu (shoots) that they propagate, so these can be replanted in family gardens and local marae.
This Curious Minds project is a unique opportunity for students to learn about kūmara cultivation from both a scientific and mātauranga Māori perspective. It is empowering students to think scientifically while also emphasising the importance of the kūmara to Māori culture and heritage. We hope the project will also inspire students to share their own kete of knowledge with the wider community in the future.
To learn more about Whakaotirangi and this research project, check out these resources kindly shared by project lead David Syme: