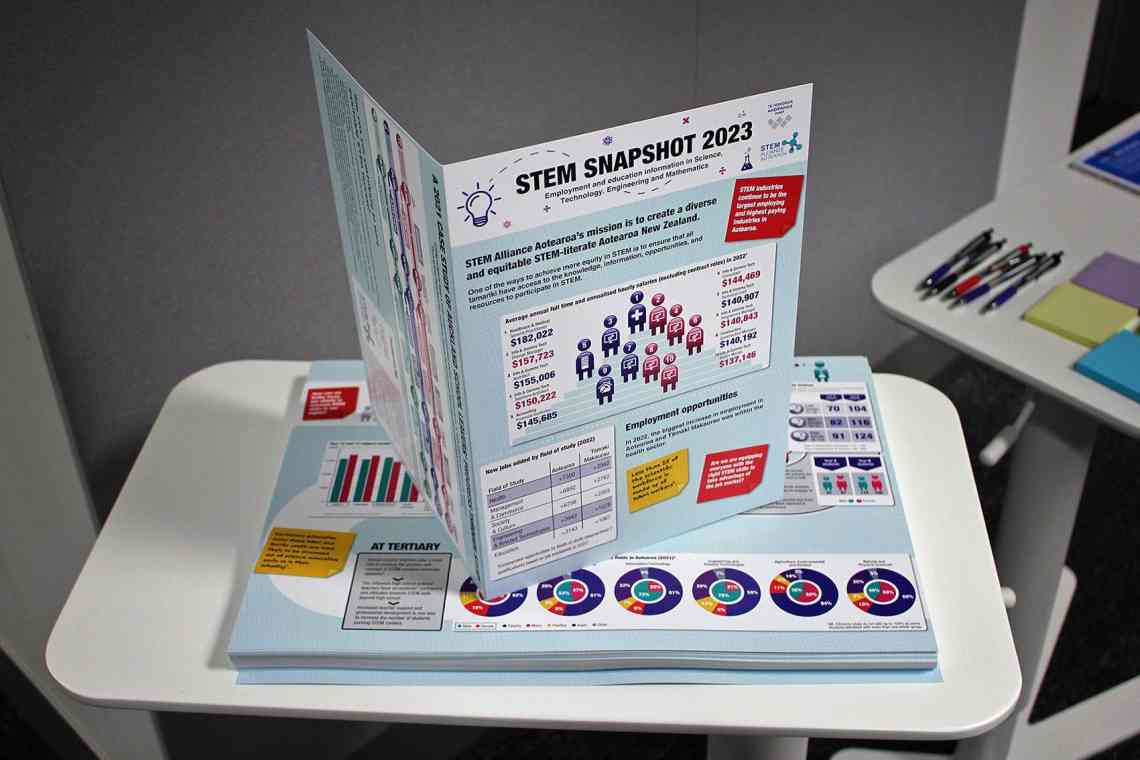 On 20 April, STEM Alliance Aotearoa were pleased to host a networking evening to celebrate the release of our latest STEM Snapshot and open a dialogue around educational equity challenges in STEM. The event was well attended by 30 passionate participants from across the STEM sector including teachers, academics, engineers, STEM outreach providers and representatives from the Ministry of Education.
The breadth of attendees attests to the multi-faceted challenge associated with improving STEM equity. But it also points to the power of connection and collaboration. STEM Alliance manager, Ying Yang, explains "The 2023 STEM Snapshot highlights that equity in STEM is a complex, long-term challenge. We need innovative, cross-sector collaborations to address these challenges, and that is what STEM Alliance hopes to facilitate. Bringing diverse people together kanohi ki te kanohi (face-to-face) helps to builds connections and strengthens working relationships. It also creates a space for many different perspectives to be shared and heard."
Highlights from the evening included a keynote speech by Dr Mahsa McCauley, director of Women in Tech at Auckland University of Technology and founder of SheSharp. Dr McCauley shared why the STEM Snapshot data was important for her work in addressing the gender gap in the tech workforce. She also challenged attendees to look beyond the data and use it take meaningful action. A fitting call for everyone working towards educational systems change!
A big thank you to Dr Mahsa McCauley and Auckland University of Technology for supporting this event.
If you would like to attend the next event or keep up to date with COMET's STEM Alliance mahi, make sure to subscribe to our newsletter or follow the STEM team on Facebook (@STEMNZ) and LinkedIn (@STEMAllianceAotearoa).