Members of the Te Hononga Akoranga COMET team recently attended uLearn23, a three-day conference hosted by Tātai Aho Rau CORE Education. This year's conference theme was 'Challenging Educational Inequity in Aotearoa'. Designed as a platform for educators and education practitioners to learn, connect and share ideas, the conference served as a valuable professional development and networking opportunity for our team. Here are our top takeaways:

Ying Yang, STEM manager: Empathy and understanding as a foundation for change
For Ying, uLearn23 was a powerful reminder of the importance of empathy in addressing educational disparities. The opening keynote speaker, Dave Letele (founder of BBM), set the scene as he highlighted how children are born into circumstances they have no control over and people do not start life with equal opportunities. Overcoming barriers to success is possible, but our tamariki require empathy, safety, resources and wrap-around support: all things that our education system could be well suited to provide if we had the right resourcing and approached education from a holistic, equity-based lens. Dave summed it up simply: "If you can help, you should."
Another highlight was Dr. Hana O'Regan's session on the history of New Zealand's education system and the policies and attitudes of governing powers that shaped the system we have today. Put simply, the current system was not designed to be equitable for all. Armed with this knowledge, Ying and her team intend to continue to advocate for policy changes that support inclusivity and increased access to STEM education, especially for our marginalised communities.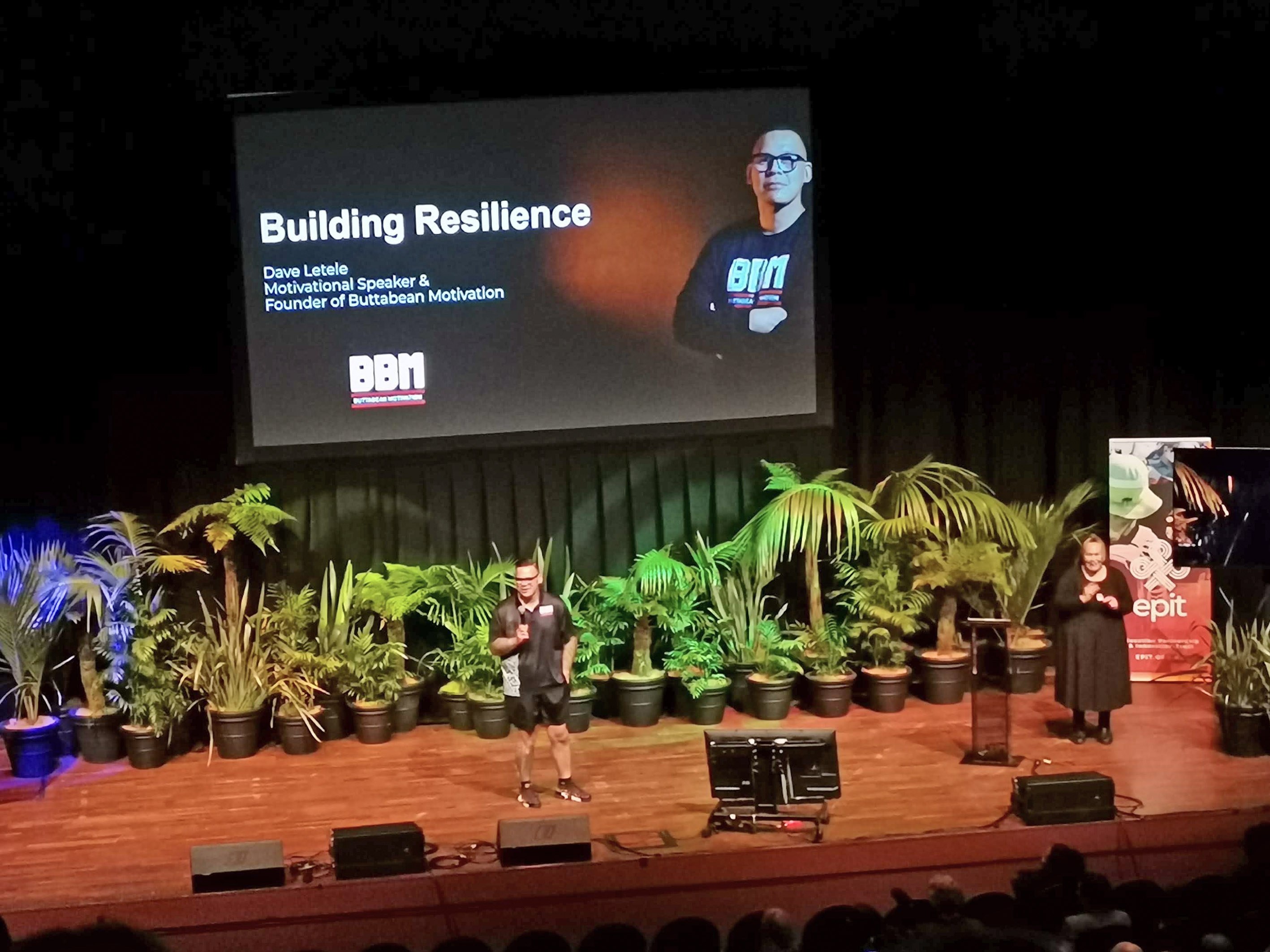 Dr. Sneh Patel, WeSTEM manager: The importance of creating inclusive learning environments
Sneh was inspired by uLearn's commitment to inclusivity and accessibility throughout the conference. Twenty-three of the talks included sign language interpreters. This included keynote speaker, Cha'nel Kaa-Luke, who delivered her kōrero in sign and shared her experience as a deaf Māori learner.
In addition to the focus on accessibility, several talks emphasised the importance of creating an inclusive, safe and welcoming environment for our rangatahi. Student-teacher relationships are one of the key factors that increase student engagement and achievement, so it is essential that kaiako are given the tools they need to support their students.
Dahlia Malaeulu emphasised this in her kōrero about her Pasifika Navigators book, which shares a collection of poetry from Pasifika students. Malaeulu reminded us that creating a safe space for our students begins by listening to their voices. As educators, we must make a commitment to listening to the voices of our communities to ensure that no learner is left behind.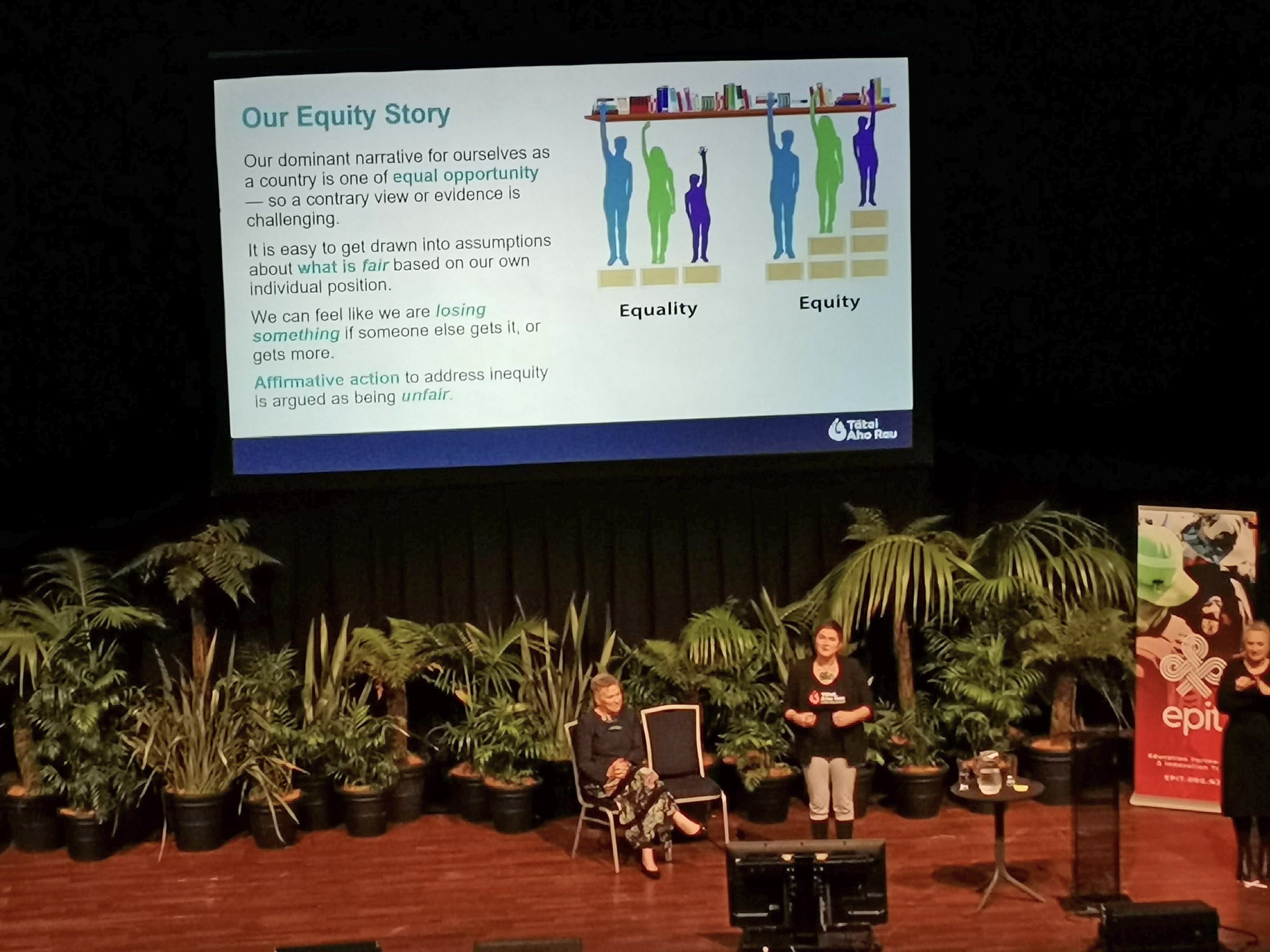 Noah Meggitt, Kaitūhono Māori: Recognise that we all have a role to play and our own stories to tell
The key theme that resonated for Noah was the importance of understanding where it is we come from in order to understand where it is we are going and how we do so. Messages such as "If we are not going to tell our own stories, others will tell them for us" felt particularly timely given the political climate and rhetoric we are seeing this election season.
The calibre of presenters was amazing and inspired Noah to continue to fight hard and work hard in the areas that most need it. He was impressed not only by the presenters but also the many teachers who attended and will now go back into the classroom taking away key messages that are continuing to change the narrative for our less fortunate rangatahi.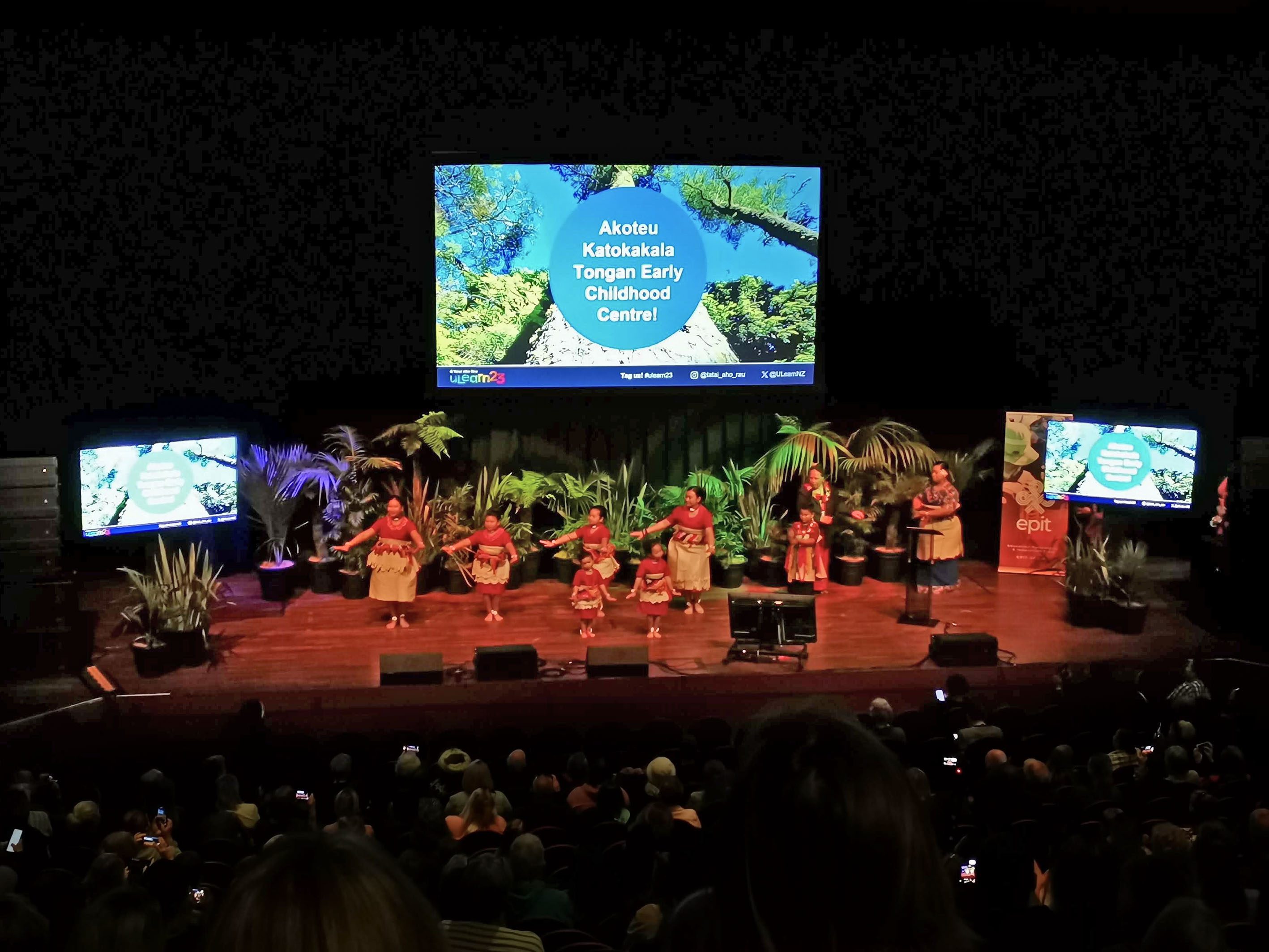 Dr. Will Flavell, Kaihautū Māori: Cultural connection a key to unlocking potential
Will felt the uLearn conference was a powerful experience, particularly seeing many inspiring Māori and Pasifika speakers share their insights into helping students achieve success. He was particularly moved by the sessions by Penina Ifopo, Dahlia Malaeulu, Pania Newton and Dr Michelle Johansson.
Penina spoke about the beauty of lalaga, or weaving, and how it can be connected to better outcomes for Pasifika children. She challenged the audience to think about how they can use lalaga to combat racism and bias as well as to strengthen identities, languages and cultures.
Dahlia spoke about working with young Pasifika learners to strengthen their voices through the power of storytelling. She shared examples of how she has used storytelling to help students develop their critical thinking skills, build self-confidence and connect with their cultural heritage.
Pania, an indigenous leader who helped organise the Ihumātao land occupation, spoke about the importance of supporting rangatahi to be agents of change. She challenged the audience to think about creating learning environments where young people are empowered to speak out about important issues to them and their whānau.
A presentation by Dr Michelle Johansson made the case that we must continue challenging the systems around us, including the education system, to better support our Māori and Pasifika learners.
The uLearn conference's bold call to action "kia tū kahikatea, stand together like kahikatea" highlighted the importance of educators and community partners working together to address the many challenges faced by our learners within the education system. It served as a timely reminder to continue to do the work we do here at Te Hononga Akoranga COMET and always keep the communities that we serve at the core of our mission and vision.