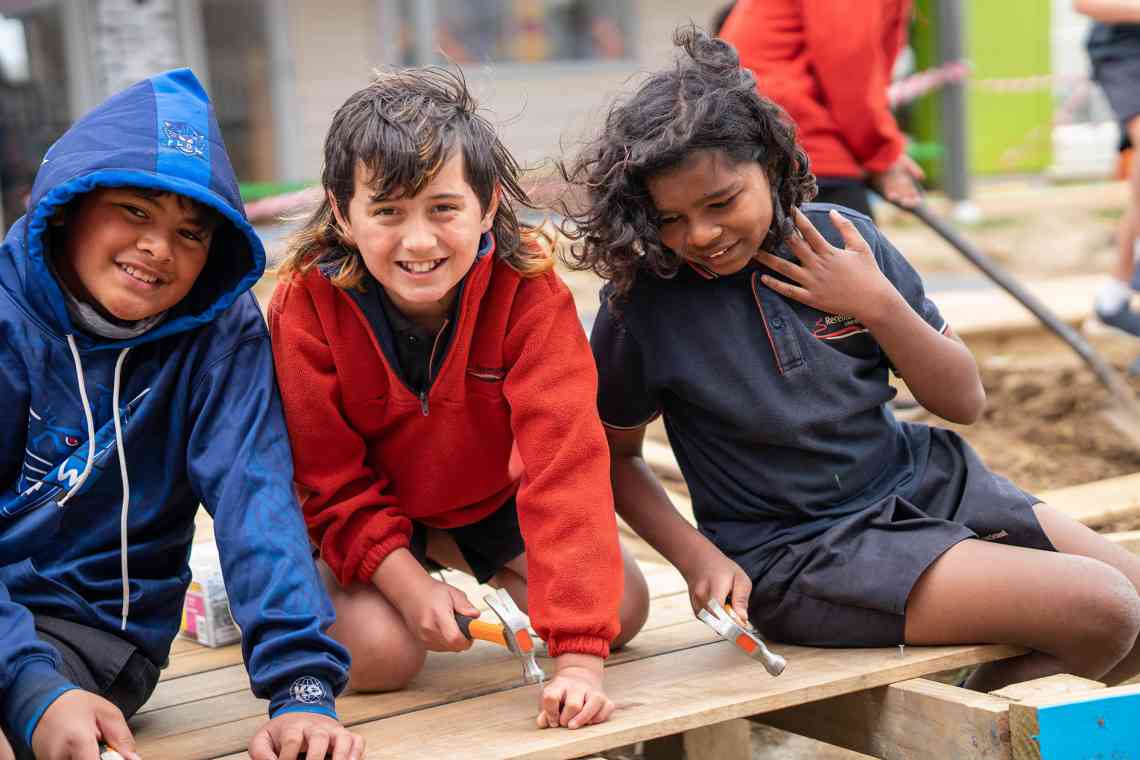 Curious Minds Participatory Science funding creates fresh opportunities for budding south Auckland scientists and innovators
We are now accepting applications for the Curious Minds Participatory Science Platform: South Auckland. We have more than $150,000 in funding up for grabs for schools, universities and community / iwi groups.
Now in its eighth year, Curious Minds South Auckland offers a unique opportunity for groups to access the resources and support they need to tackle a big question or solve a problem using science, technology, engineering and maths (STEM). Each group can apply for up to $20,000 (excluding GST). Applications can be submitted for any of our three funding rounds, which close on 27 February, 27 March and 15 May.

STEM skills are in high demand worldwide. Whether it's navigating oceans, splitting the atom or sending rockets into space, Kiwis have a long history of being leaders in science and technology on the global stage.

Project Manager Ying Yang believes young people today have incredible potential to be the next generation of scientists and innovators to help tackle global problems. Unfortunately, systemic inequalities in education mean there is a risk that some students are being left behind.

"We know that having access to quality resources, meaningful learning opportunities and role models are key to engaging students in STEM. Curious Minds funding supports all those things. We want to make STEM more accessible to more people," Yang says.

Yang also believes that connecting young people to locally relevant issues and empowering them to be changemakers is crucial. A purpose-driven objective helps to build strong relationships with STEM and community partners, who offer invaluable knowledge and mentoring.

"I've also seen students gain a huge sense of achievement when they contribute new knowledge or solutions that improve the wellbeing of their community and environment. This propels them to pursue their interests further and stay engaged in STEM education."
Curious Minds projects we funded in 2022 included:
Aorere College's use of eDNA technology to evaluate stream restoration effects on biodiversity
Tangaroa College's investigation into how fructose absorption varies among students and adults
Tamaoho School's study of healthy eating choices through the building of vegetable gardens
To be considered for funding, applications must meet the following criteria: (a) have community relevance and participation; (b) tackle a substantive scientific question in active partnership with a STEM partner(s); and (c) offer educational value for everyone involved.
To find out more and/or to get started on an application, please contact Ying Yang on 021 195 4923, email STEM@cometauckland.org.nz or visit the Curious Minds South Auckland webpage.

About Curious Minds South Auckland
Curious Minds South Auckland is one of three region-specific Participatory Science Platform funding initiatives. The other regions are Taranaki and Otago. The timing of our funding rounds do not apply to the other two regions.
The Participatory Science Platform is an initiative under A Nation of Curious Minds – He Whenua Hihiri i te Mahara, the NZ Government's strategic plan to encourage all New Zealanders to get engaged with science and technology.
Te Hononga Akoranga COMET has been the regional coordinator for the Curious Minds South Auckland initiative since its inception in 2015.