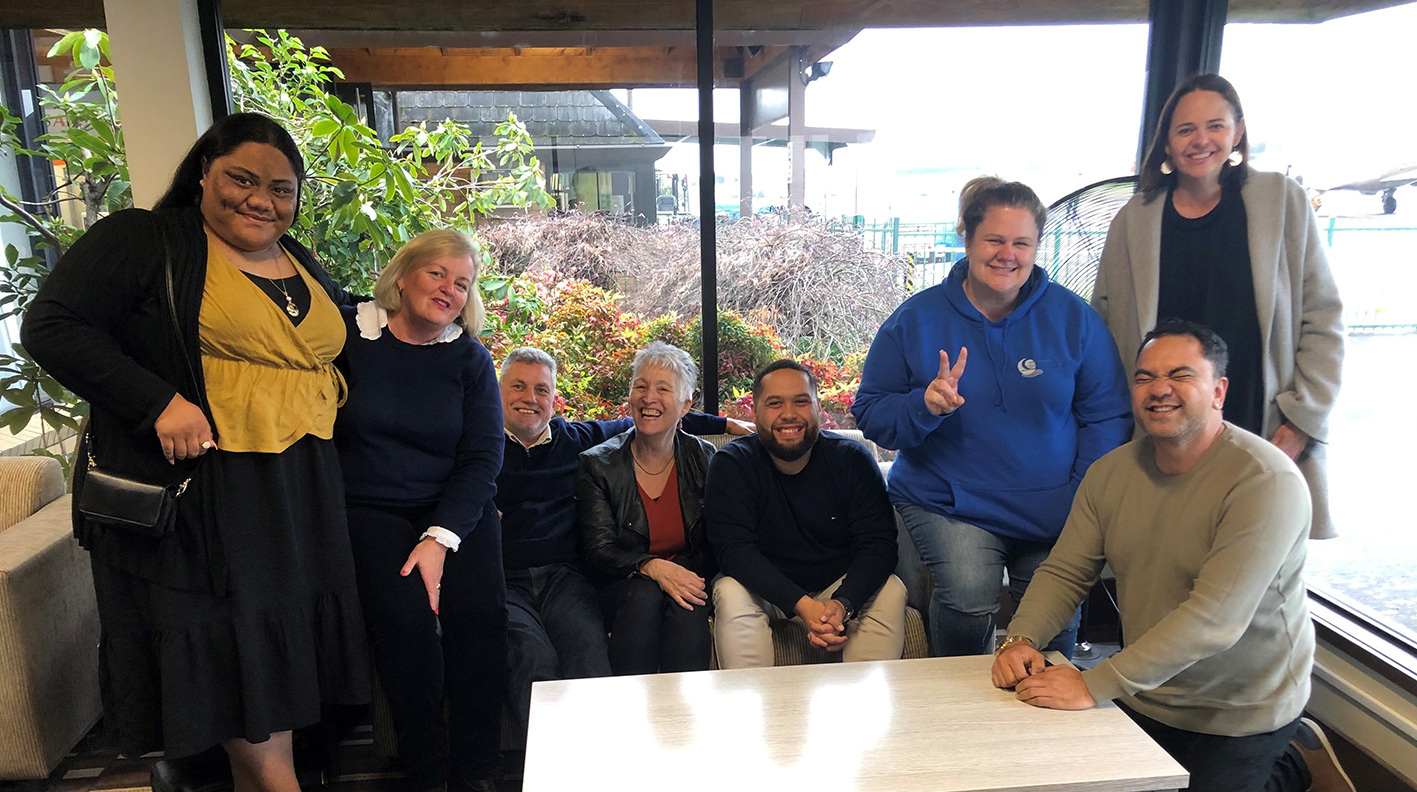 There was some fantastic feedback gathered during our Hui workshop session. Topics with actions are detailed below:

1. SUPPORT AND NETWORKING
We have lots of expertise in out YEP whānau. This needs to be recognised, acknowledged, supported, and leveraged.
Keep strengthening our collective and activate strong community-led regional hubs.
Regular online hui are needed for support, sharing of what's working and to assist with problem solving. These need to be both regional and national.
Actions
Set up regular networking hui Ensure every region has a regional support hub and every provider can link to a hub for support.
2. TRAINING AND DEVELOPMENT
We need:
Access to quality training. We maintain and build on what we have and keep upskilling
Trainers with deep levels of experience and reputation in the sector YEP career pathways as set out in the new training policy. Facilitator training, micro-credentialed.
Training in: Facilitation skills and youth mental health Access to systems, processes and people to support new regions set up (people walking alongside- not zui or online chats)
Regions need just in time support- ie support when needed
Actions
Training policy is confirmed with no changes. Review Nov 2023
A training calendar is developed at the beginning of each year with additional training offerings added
Contract processes with experienced coordinators are formalized to support new regions set up systems and processes for delivery
Youthtown contracts with experienced regional coordinators to support new regions set up systems and processes to enable quality delivery
Regional meetups, led by Chris, in the new year will provide clear info on who to contact when support, information or advise is needed.
3. REPUTATION
We:
Maintain the integrity and reputation of YEP Deliver on promises, walk our talk, deliver what we say we will
Learn from mistakes and missteps. Sharing these helps others to learn
Maintain the quality of YEP. We must not become a tick box programme
Have strong leadership profiles in our regions – across the wider skills networks
Promote and support the youth employability kaupapa- not just YEP
Actions
All members of the YEP whānau commit to the values of YEP
4. RESOURCES AND INFORMATION
We need more resources online – more sharing between providers.
We want to hear more about programmes being delivered, eg. young parents/Alt Ed
We need to share stories more online, social media on websites.
Actions
Youthtown commits to capturing and sharing stories monthly on social media, Facebook and their website.
Youthtown will update the YEP section on their website to ensure more stories are captured and shared
Youthtown will take over the YEP Facebook page and ensure it remains interactive and positive
Youthtown will continue quarterly newsletters with information and stories.
5. RANGATAHI
We need:
An online networking space for rangatahi to enable them to stay connected with the programme while they get a foothold in the labour market
To create opportunities for young people coming through the programme to assist with facilitating groups and/or build resources for the programme
Actions
Youthtown will be looking for a small project team to work on this in 2023. Watch the space.
6. SUSTAINABILITY, DATA and SOCIAL CHANGE
We need:
A more united approach to funding- Collective Power
To become more attractive to funders by having better data
To be social change agents, consider how we input into changing the systems that are barriers to rangatahi flourishing
To get better at measuring what we are delivering and our outcomes
Actions
Laura will be leading this work in 2023. For any of you with an interest in data please contact Laura who will be creating a small project team. Join YEA and LinkedIn and support and share positive youth narratives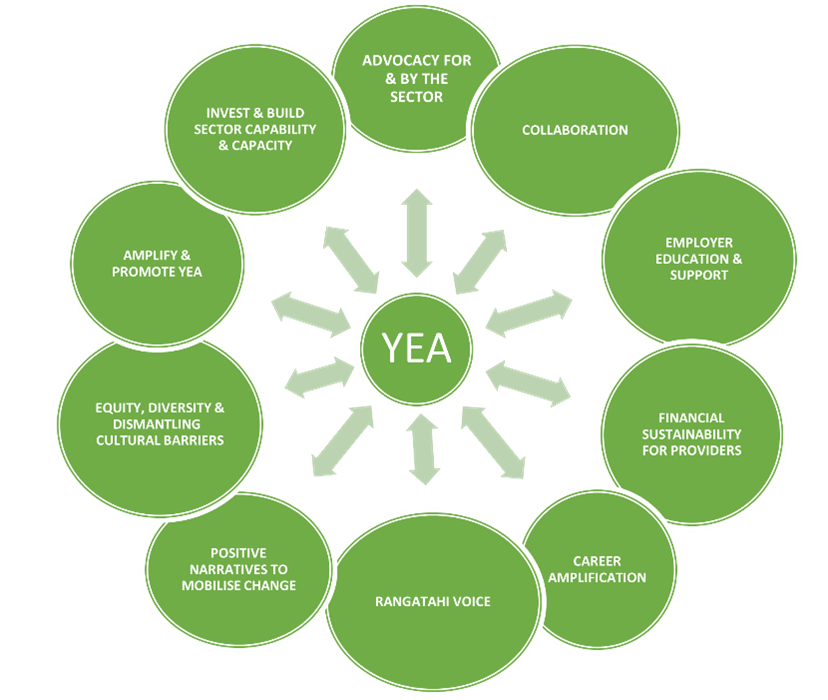 7. CONNECTING WITH OTHER SERVICES AND BUSINESSES
We:
Can't be experts at everything we need to connect with other agencies
Need to stop competing and be more collaborative
Need a strategy to build relationships with businesses and government
Need better relationships and greater access to youth emergency health services, pastoral care services, and emergency housing for young people.
Actions
Chris and Shirley will be working on building these relationships over the next four months as part of the handover.
8. DEVELOPING OTHER PROGRAMMES
We should deliver to year 9-10 or even earlier. We need to build programmes for younger age group. Young students need greater exposure to the world of work
Actions
Fay is keen to lead this work and is interested in anyone working alongside her in 2023.