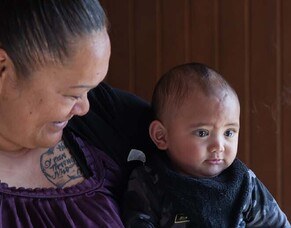 Talking Matters was originally conceived as part of Te Hononga Akoranga - COMET's mission to drive systems change by incubating innovations that improve equity through lifelong learning.
As the project moves out of its initial development phase, COMET has initiated a process to establish Talking Matters as an independent entity. COMET Chief Executive Susan Warren says this will include governance that represents the specific skills needed to guide the project, increase Talking Matters' profile, attract more and different funders, and sustain the work in the long term.
Talking Matters Director, Jilly Tyler says this is an important move. "We have developed a strategy to support and sustain language-rich environments in the early years through partnerships across multiple sectors. Independence means we will be able to create an organisational structure that meets the specific demands of that strategy."
For COMET, it is a natural conclusion of its incubation role.
"We look forward to seeing Talking Matters continue its journey to have even greater influence and impact," says Warren. "COMET is working closely with the Talking Matters leadership team on a transition plan aimed at ensuring the project's enduring success."
The new organisation is expected to be established in mid-2022.
More about Talking Matters visit, www.talkingmatters.org.nz