Piloting an exciting new 'hybrid version' which combines YEP with basketball coaching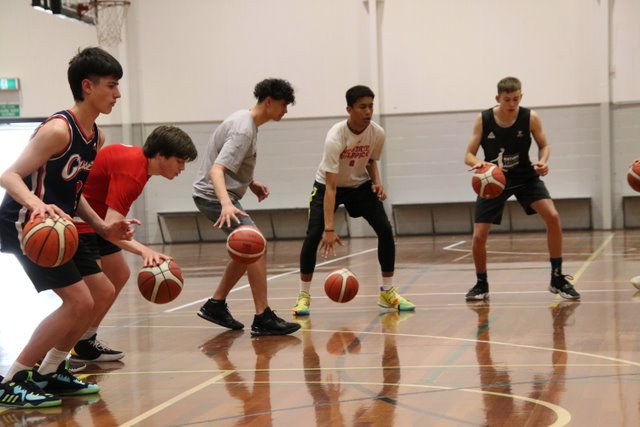 In 2021, Youthtown became the backbone agency for YEP in the Christchurch region, hosting two training sessions towards the end of the year which covered a range of schools and youth organisations. With so much growth and investment happening in the region, the programme provides a great framework to prepare the rangatahi for the employment opportunities this will present.
As well as the established YEP delivery programme, we are also piloting an exciting new 'hybrid version' which combines YEP with basketball coaching. The new programme aims to use basketball as a supporting medium to the YEP workshops, working towards the programme's outcomes and objective: to support and prepare our local rangatahi for their futures in employment and leadership.
Working alongside the Canterbury Regional Basketball Foundation, Canterbury Rams Basketball team and their youth mentoring programme, Youthtown has been delivering to 30 rangatahi. The students have been identified by the Canterbury Rams coaching staff as having the potential to develop as leaders in the sport and community.
The unique programme structure runs across two days each week incorporating basketball and a YEP session. By splitting the workshop sessions across the two days, we have also found an added benefit of deeper participant evaluation during the later session in the week, as they have had time to reflect in their own time. The Youthtown team, working in partnership with the YEP-trained Rams coaches, ensure the YEP content is often related to a real-life basketball context, and further emphasises the essence of each module.
As with all our programmes across the country, we are mindful of keeping both the young people and our team safe in a Covid environment, following mask wearing and distancing protocols. We have found that, even with those restrictions, the young people have been participating well.
We are also looking to extend the delivery of conventional YEP programmes across Christchurch through 2022 and are excited to be able to increase the reach of YEP across the country. Whilst the impact of Covid has been creating additional barriers, we also know that now more than ever, our young people can benefit from the programme and what it has to offer. - YouthTown