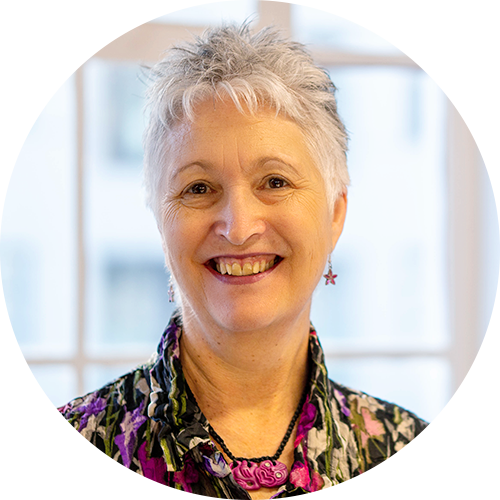 Ngā mihi nui, ngā mihi mahana, ngā mihi aroha. Tēnā koutou katoa, Assalamu'alaikum warahmatullahi wabarakatuh, Talofa lava, Malo e lelei, Kia orana, Nisa bula vinaka, Taloha ni, Fakalofa lahi atu, Ni hao, Namaste, and warm greetings.
The past couple of years have been difficult for everyone, our team included, so it was inspiring and energising to start the year with our best-ever strategic planning session.
To jump-start our thinking, we had the very great privilege of learning and being challenged by a panel of experts about how they see equity and mana motuhake (the two pou of our strategic plan) and how Te Hononga Akoranga COMET can contribute to those goals.
Our panel members were:
Dr Melani Anae, Associate Professor of Pacific Studies at the University of Auckland and a founding member of the Polynesian Panthers.
Tony Kake, CEO of Papakura Marae since 2010 and a board member of the IMSB, alongside other governance roles.
Tame Te Rangi, one of COMET's two amohau.
Some vignettes from the conversation stand out in my mind.
Tame describing the dislocation he felt, surrounded by English as he started out at primary school after being raised from birth by his maternal grandparents with reo Māori; then later being taught life science through studying coastal and Antarctic bird-life when the local environment was centred around northland native forest.
Tony reflecting on tens years' work to shift government's thinking from short-term contracts to win-win partnerships where both the successes and the risks are shared – a shift he achieved through relationship-building and "not being subservient".
Melani's stories of the Polynesian Panthers distilling their seven-point plan down to three goals as a focus for all their work – annihilate all forms of racism, celebrate mana Pasifika, educate to liberate – so much depth in those few words.
I know we will be coming back to the messages from the panel for months and years to come, as we identify how we can more effectively work for equity and mana motuhake. Meanwhile here are some of the key messages we have distilled from the panel session so far:
The education system needs to be decolonised – not just the curriculum but also who owns and controls the system, whose mātauranga is privileged.
Focus our vision and collective efforts on 2040, 200 years after the signing of Te Tiriti o Waitangi. Children born now will be turning 18 in 2040, how do we ensure equity and mana motuhake for them?
Move the thinking from "one size fits all" to "one size fits one", understanding individual contexts and strengths.
Put whānau at the centre and think transgenerationally.
Work in partnership with organisations that share common purpose – true partnership through relationship.
The value of sharing stories and voices of those who are less heard – a powerful way to shift attitudes and influence decision-makers.
Relationships are not just two-way – recognising the social and sacred/spiritual spaces of relationships with those above, beside and below.
Over the next few months, we'll be working on re-shaping our strategic plan and our actions for the next few years based on the wisdom and challenge our three esteemed panellists brought. Watch this space – and please let us know if you have thoughts on how we can best take action on the panel's messages.
Ngā mihi mahana,
Susan.