Kia ora koutou
Welcome to the August instalment of our newsletter!
The start of the new term has brought an air of celebration for our team – we have officially marked one million dollars funded through the Curious Minds South Auckland programme since 2015! Ka pai to all the participants of projects funded over this time.
We look back at the outcomes and impact Curious Minds South Auckland funding has had on communities since 2015. This overall holistic view is critical to demonstrate the work we do is effective and instrumental for us to reach our goal of increasing STEM engagement within our communities.
We look forward to continuing to do so much more!
Ngā manaakitanga,
Sneh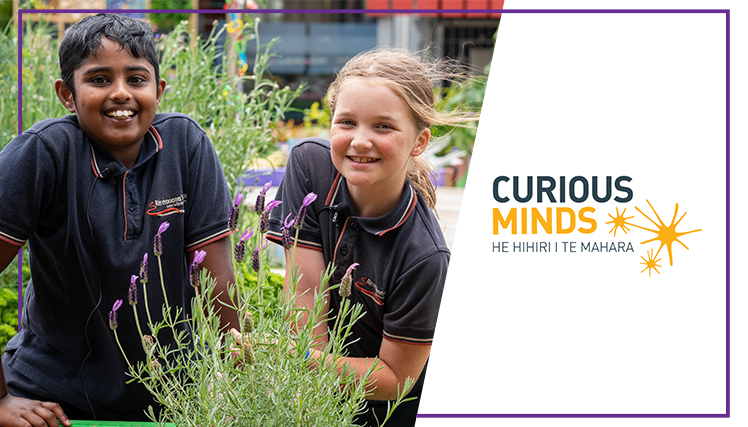 2020-2022 Showcase Release
Presenting our 2020 – 2022 Curious Minds Showcase! Amidst a world pandemic and countless disruptions, the Curious Minds programme has continued to reach ākonga in South Auckland. We are grateful for the input of project leads and partners in championing these projects and the resilience the students continue to show through their engagement with these programmes with many positive outcomes and experiences being enjoyed.
Read the 2020-2022 Showcase here

Outcomes snapshot recap
Our recent outcomes harvesting work has highlighted some important results from the participatory science programme:
An increased awareness of STEM in everyday life and of STEM careers
A stronger engagement by the wider community in science
Greater teacher confidence in STEM teaching and growing collaborations
This outcome harvesting work has been continued further through our intern, Joshua Lai. His work thoroughly analysed the post-project surveys of four projects funded through Curious Minds South Auckland. His results highlighted that specifically:
Participants gained an increased exposure to, and awareness of, STEM in relatable contexts through the project
Participants find that STEM skills are more accessible (less challenging, more interesting and/or relevant) to them post-project
Participants built partnerships that were successful and may continue beyond the duration of the PSP-funded project
Teachers/educators gained insight and/or resources to employ in STEM teaching in future, beyond the PSP project.
Papakura Intermediates Curious Mind's legacy
We recently visited Papakura Intermediate to check out their Astronomical Playground. In 2018, Papakura Intermediate was awarded funding to design and build a new playground with an astronomical theme. Design features are drawn from the myth of Tamanuiterā (the sun) and his two wives and feature seasonal elements and projections from the sun.
Project Llead, Shanandore Brown, shared how the project has re-engaged students with STEM subjects. "There is so much science in Mātauranga Māori for Māori and Pasifika that a lot of our students are starting to see that they do come from science backgrounds and they are naturally scientists."
This project highlights the positive legacy achieved through Curious Minds investment. The playground will continue to teach new students about astronomy and meteorology long after the initial project partners have left the school.
In the media
Curious Minds projects continue to make waves across the motu and we love sharing our students' learnings. Check out the latest stories:
Upcoming events
Te Wiki o Te Reo Māori (Māori Language Week). For some science related kupu Māori visit here
Participatory Science Film Festival 28 October, MOTAT Save the date!
MOTAT STEM Fair 30 October, MOTAT