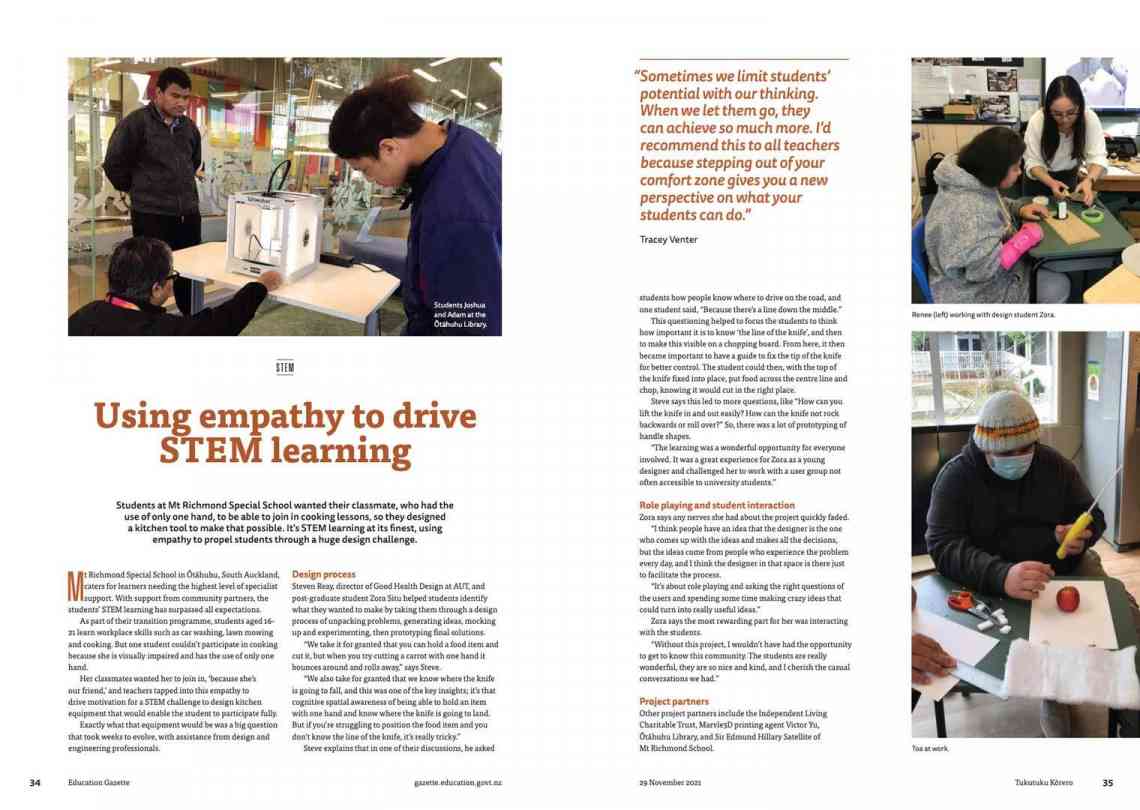 Students at Mt Richmond Special School wanted their classmate, who had the use of only one hand, to be able to join in cooking lessons, so they designed a kitchen tool to make that possible. It's STEM learning at its finest, using empathy to propel students through a huge design challenge.

Mt Richmond Special School in Ōtāhuhu, South Auckland, caters for learners needing the highest level of specialist support. With support from community partners, the students' STEM learning has surpassed all expectations.
Read the whole story here and check out the latest issue of the Education Gazette here.