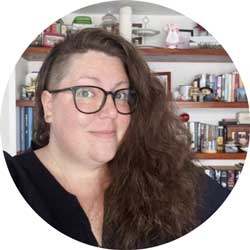 A belated farewell! Kia ora COMET whānau, by this time you're all probably well aware that there's a new team running the STEM portfolio of work at Te Hononga Akoranga. Last year I decided I missed working more closely with kids and wanted to try teaching full time as my next challenge. I'm keen to explore systems change in education from the inside, for a while. I've moved over to the beautiful Eastern Bay of Plenty and am teaching a mixed group of year five and six students in a collaborative team of three. Our teaching space is a bright and sunny new innovative learning environment with the beach on our doorstep. It's been a huge learning curve so far, but I'm absolutely loving it. The Ōhope Beach School staffroom stands ready to make you a cuppa should you find yourself out this way! All the best for your mahi, I love getting little updates!
Ngā mihi,
Dr Sarah Morgan | BSc(Hons), PhD (Otago), GradDipT (primary)
'Before joining COMET, I was a Project Manager for infrastructure projects in the water, wastewater and stormwater sector. My interest in STEM education came from the many interactions I had with people and communities during these projects, where I realised that the long-term success of engineering projects (or any scientific venture really) comes from having community support. Often that support is gained through clearly educating people on what the project is for and its potential impacts and benefits. I think it's important for every person to have basic science literacy and an appreciation of what science and technologies can do, so they can understand what is happening in the world around them.'
Ying Yang, SouthSci Manager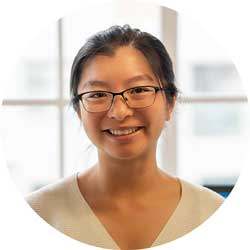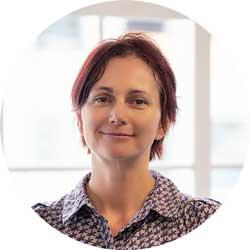 Dr Claire Hall, new STEM Manager for STEM Alliance Aotearoa, aims to maximise New Zealand's investment in STEM community outreach. Also to build an equitable STEM skills pipeline. Claire is passionate about connecting people across the science engagement community.
As a scientist, Claire has worked in NZ and the UK for over 20 years. Her previous work was as a Researcher and Business Development Manager.
Her passion for plants led to investigating the genetics of flavour, colour and sweetness to use in traditional breeding programmes and make ideal processing tomato varieties for flavourful sauces. She then researched and wrote a PhD on broccoli and its health benefits and worked in programmes from production to plate. "More recently I was working on the commercialization of tools and technologies to manage plant pests and for healthy bees and honey production."