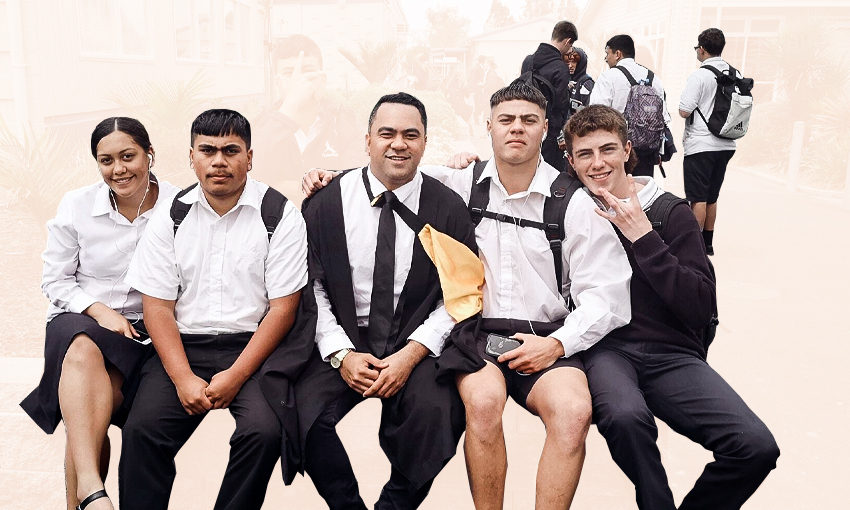 Dr Will Flavell, centre, with some of his students at Rutherford College (Photo: supplied/Tina Tiller)
A research first has highlighted the important role of non-Māori learning te reo for the revitalisation of the language. Charlotte Muru-Lanning spoke to Dr Will Flavell about where the language is going.
Before he started learning te reo Māori, Dr Will Flavell (Ngā Puhi, Ngāti Whatua, Ngāti Maniapoto, Tainui) was already fluent in English and Japanese. His journey to learn the language began at university, where he discovered te reo was his vocation, and he's now dedicated to aiding its revitalisation. This mission started as a te reo Māori teacher at a high school, and became a PhD thesis that explored the role of non-Māori in the future of the language.
Read the full article The Spinoff here.