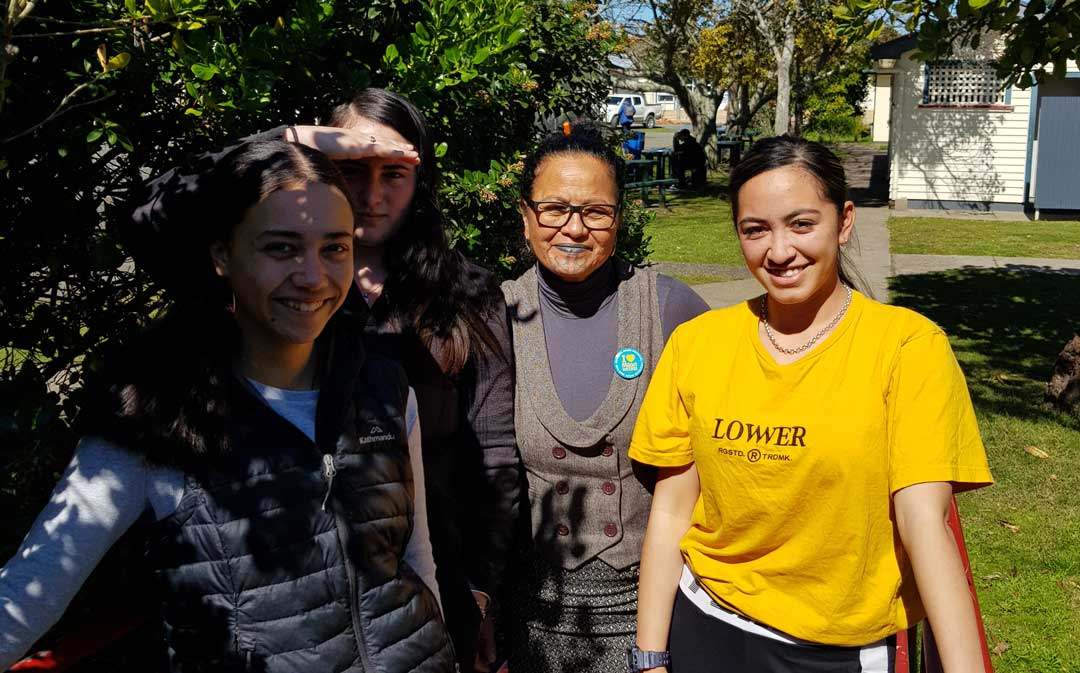 Cynthia Sidney believes to achieve one million te reo Māori speakers by 2040 we should "share knowledge of our reo and we must regularly use te reo in everyday life."

But she has reservations about making te reo compulsory in schools. "I want people to love our language and not see it as forced upon them."

Cynthia is a Tairawhiti Licence To Work facilitator and the Careers Advisor at Tolaga Bay Area School and Kahukuranui in Gisborne.
Aside from teaching Year 10 Te Reo Māori, Year 7-10 English to immersion students, Careers to Years 7-13, and the Gateways Work Experience programme, Cynthia runs COMET Auckland's initiative, the Youth Employability Programme (YEP) - 'Licence to Work' to years 11-13 students.

The school has two educational streams:

- Te Kahawhitia (mainstream)
- Kahukuranui (total immersion reo Māori).
Students range from new entrants right through to year 13. Of the 262 students at the school 232 are Māori.
In your mahi, how do you support te reo Māori? # #
Our whole curriculum is iwi-centric. Te Aitanga-a-Hauiti and Ngāti Porou are the basis of our learning and everything we do is aligned with our iwi.
It is common to teach maths through examples like "one strawberry, plus one strawberry, equals two strawberries", but we say "one kina, plus one kina, equals two kina". Not only are you learning basic maths, but you are also learning and normalising Māori. In that example, kids will tell us "you should have said two kinas", and we explain that in Māori there is no 'S'. It's about teaching and using the language throughout everything we do.
What are the challenges you encounter in supporting te reo Māori in your work? #
Our challenges are quite different to other schools in that we are very rural, and we have a large percentage of Māori. Speaking te reo in our staffroom is easy. We do it all the time and for those who cannot speak we assure them that we are doing it as a way to maintain our reo. It is not meant to exclude anyone; it is practice for us. Besides we tell our colleagues that if they want to know what we're saying, just ask.

Can you give an example of an achievement in supporting te reo Māori in your work? #
We are fortunate to have a Principal, Nori Parata, who has ensured that we maintain our Te Aitanga a Hauititanga and our Ngāti Poroutanga through initiatives like:
· Putting all the students into houses that are reflective of their whakapapa
· Naming the classes, classrooms, curricula, and programmes after tipuna, whare wānanga, marae, events, etc.
· Ensuring that we start the year with a powhiri
· Using waiata and kapahaka to tell our stories
- While most teachers in the country are called Mister and Ms/Mrs/Miss, we are Koka and Matua or Taua or Poupou.
She allows and enables us to be Māori.
What is the importance of teaching te reo Māori in schools? #
It is of the utmost importance to teach te reo Māori in schools. It should be incorporated in everything we do. One way of doing that is to use it all the time when speaking English.
"Come and have a kai"
"Let's climb the maunga"
"Shall we go for a swim in the awa"
"Mary had a little lamb" can be changed to "Hauiti had Kahukuranui"
This gives this well-known poem relevance to us, although we are rural and we have lots of lambs!
I have reservations about making reo compulsory in schools. I want people to love our language and not see it as forced upon them.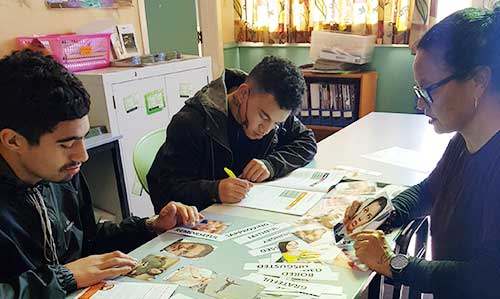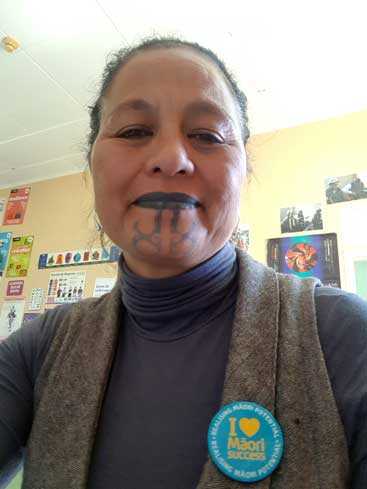 Do you think we can get to one million te reo speakers by 2040? #
I'd like to think we could. It's up to each and every one of us to promote it, not just Māori. In order to achieve it we have to normalise it, we have to speak it…
i ngā wā katoa, i ngā waahi katoa!
Koira taku korero mo tēnei wā.
Ko Titirangi te maunga
Ko Uawa te awa
Ko Hauiti te marae, te tangata, te tipuna, te iwi
Ko Te Kani a Takirau te ariki
Ko Cynthia Sidney ahau.