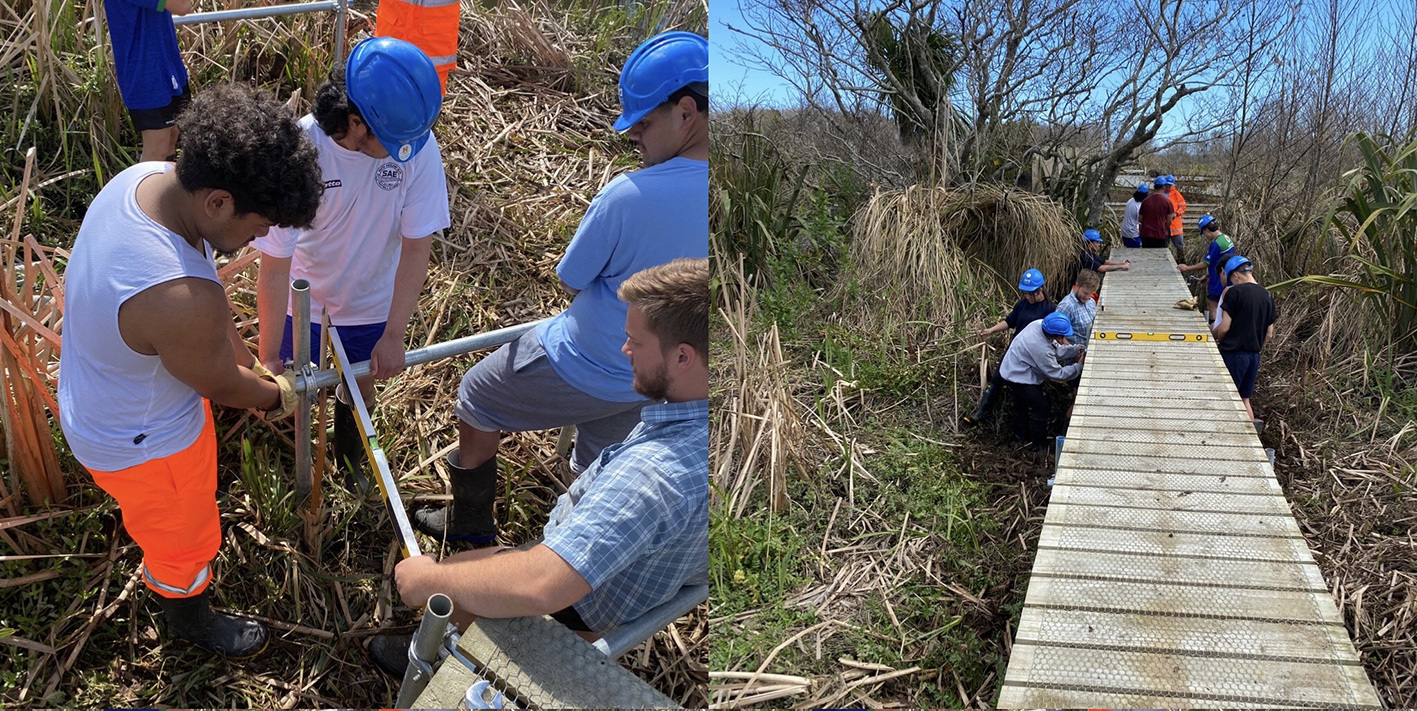 Rangatahi building a community walkway as part of their work experience coordinated through Mainfreight.
Thirteen school leavers at Manurewa High School have recently secured full-time employment thanks to a partnership established between Manurewa High, Mainfreight, Hynds and COMET Auckland's 'Youth Employability Programme' (YEP).
The Manurewa High School Business Academy set up the 'Pathway to Employment' programme for twenty Year-13 students who were selected based on a series of interviews conducted by Mainfreight representatives. These students participated in YEP and completed paid work experience with either Mainfreight or Hynds throughout the year. Impressed by the positive attitude, willingness to learn and resilience these YEP graduates demonstrated, Mainfreight and Hygrade Products (Hynds) offered 13 of the 20 students full time employment from the date they finish school this year.
We would like to acknowledge these young people for showing such commitment and resilience under difficult circumstances, and to congratulate them on their wonderful achievement.