Q&A with COMET Auckland CE Susan Warren about partnerships, diversity and systems change - by Beth Stubbe, AUT Intern
1) An important aspect of partnerships is the evolution of relationships over time. How does COMET maintain support and connection for those that have been through your initiatives in the past?
Mostly, our work is partnering with other organisations; schools, early childcare centres and family-facing organisations. We are support the organisations to co-construct the partnerships with learners. It is a bit of a grey area as we are working with those learners in a different way.
Our partnerships with the organisations tend to last a number of years. People might come onboard, working with us on, say, a SouthSci project. The project may only last one year, but then they may hear about Talking Matters and say "hey, how do we get involved with that?". Often our stakeholders and organisations stay as COMET friends. So, even if we are not actually running a project together at a particular time, they might get our newsletter, or come to our AGM's and events.
In terms of the learners, it is more the organisations that work directly with them that would carry on the connection. We would love to know all those young people that have been through the Youth Employability programme and what they have gone on to do. We actually have a privacy issue there as they are not our students. We have to work through the organisations to have that contact.
2) COMET aims to embrace community, what are you doing as an organisation to facilitate it? Are there steps in place to connect those involved in the programme?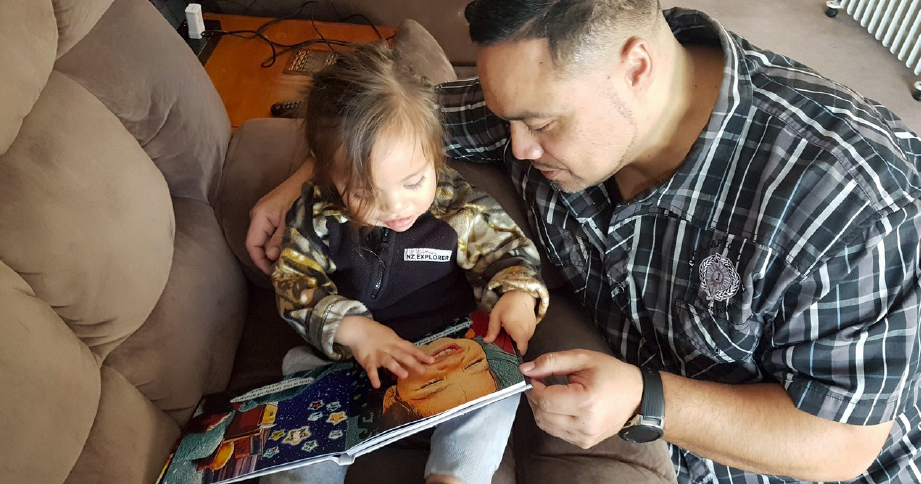 Talking Matters is probably the strongest example of community involvement. They are often working across a community, with a number of organisations as well as connecting quite directly with whānau in that community. We engage in planning together in the first place, discussing goals and how can we achieve them together. At the end of the programme, all of the local community and whānau come along and celebrate together.
We find that people come to the COMET AGM because they know they will make connections with a variety of people. We are creating, in a way, a community across education and skills in Auckland. If you work in schooling, you might not meet with other secondary school staff, let alone early childhood or tertiary staff. Our AGM's can bring a range of people together from education, councils and community members.
I think the other thing that I need to say is that we actually are never claiming "this is what you need to do, COMET has all of the answers", instead we ask "are you interested in this area, and if so, what would be your goals, what do you think your community goals are?".
3) How does COMET navigate situations where individuals or whānau have different ideas about education and methods of learning to you? Do you honour this or challenge it in the best interests of the student?
That's a really interesting question, we really emphasise the goals from all key members, so the learners themselves, their whānau, the employers in the area and their teachers and leaders. All of those people have goals that are really important, and if we are going to do something together, it is about their goals, not ours.
Then there's all the information about what works in order to reach those goals. Whānau especially understand their children, as well as their culture, language and background better than any of us. At the same time, the educators and COMET bring some experience of strategies that have worked in the past. It is an equal partnership where all groups are bringing their knowledge and listening to each other – which is easier said than done!
One example is the message commonly given to migrant families that "your children will achieve a better education if you speak only English in the household". Unfortunately, that message was given so strongly that a lot of families still genuinely believe it. Even parents whose English isn't very strong are still trying to speak English at home with their kids, when you're actually better speaking your strong language.
That is an example where sometimes it is necessary to bring different information and consider that we are all trying to achieve the same goal. Actually, the best way for your child to be fluent in English is for you to speak your best language now.
4) During COVID-19, students had to access schooling online and through digital platforms. While this provided hurdles for some, some students found this to be a more effective system of learning. Since lockdown has lifted, students have gone back to traditional in-class learning. If you are looking towards change, how are you supporting those who worked best under the digital methods of learning?
We have done a lot of thinking about how we can work better and do things like this [interview] online, which often work just as well and save a lot of time, and carbon miles.
The thing we have been much more worried about is the inequities, because there are still thousands and thousands of students who don't have access to the internet or a device. These students are now going back into lockdown, and they didn't really get a whole lot of learning done last time.
I know one school where every teacher knew we were going into lockdown, [they were finding] hard copy materials and photocopying them and getting them out to the homes for the kids. If you think about your average teenager receiving a huge stack of materials from every subject teacher; "there you are, I'll see you in five weeks" there's not much of a chance for them.