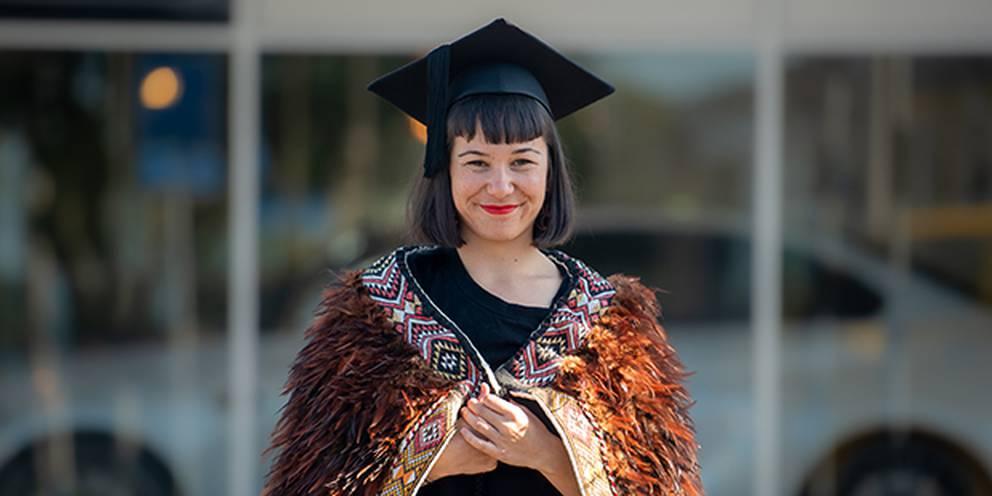 Brought up with a love of language, speech-language therapist continues legacy.
Growing up in a home where a love of languages – English and te reo Māori – was central has inspired Hana Tuwhare in her study and work.
With the surname Tuwhare, it is no surprise she is continuing her family's legacy. The granddaughter of distinguished New Zealand poet, the late Hone Tuwhare, she works as a speech- language therapist – a role she took on after graduating with an honours degree from Massey University.
"I grew up in an environment where language and communication were a normal part of our world," she says. "Hone Tuwhare, my grandfather on my Dad's side, had a real love of language. My Dad is a writer and I have a niece who is doing well with spoken poetry."
"My mum suggested speech-language therapy because her father had a stutter and she was aware of how communication problems can affect a person's life." More here