Overview:
Tena koutou, tena koutou, tena koutou katoa. Welcome to the spring SouthSci newsletter for 2020!
We never could have predicted how 2020 would play out, but we definitely could predict how awesome our SouthSci project leaders, scientists, teachers, and partners would be in handling it! I've never been so proud as to work with this community than I have been this year. Tautoko!
Among this stellar group of people are the nine new projects we've funded this year, ranging from Early Childhood level though to High School, and covering topics from water conservation to guava moth trapping and mathematical modelling of Auckland's housing problem.
I'll list the new cohort in more detail down the bottom, and as always – feel free to get in touch if you'd like to hear more about any of them!
It's a good time to think about education policy with the elections coming up (I'm not sure if I'm happy about the postponement or not, it feels like the extremism is ramping up a bit more than normal for the fringe parties…). If you haven't yet had a chance, pop onto VoteCompass to see what political party best represents your ideals, and then if you have time jump on to their websites and read more about their education policy. An informed vote is a good vote!
Something that I'm not sure our political policy can fix in the short term is the educational inequity that is being exacerbated by the lack of support and resource for our lowest decile schools struggling with online learning, and getting kids back into the routine of school after long periods of fairly major disruption. Spending time with teachers from both ends of the spectrum really highlights how much and how badly we are failing our most educationally vulnerable tamariki. If anyone is interested in a korero on this topic, I'd love to sit down over a coffee (or a tea-and-a-zoom-link) and talk further. Likewise, if you're a teacher and struggling to find ways to incorporate STEM into online learning, or enthusing kids in STEM study once back in the classroom, I'd love to help out! The SouthSci team is full of ideas and we're absolutely here to help, so don't hesitate to throw an email out way.
Our SouthSci-funded projects are often a great source for both motivation and ideas too – check out this years fantastic crop: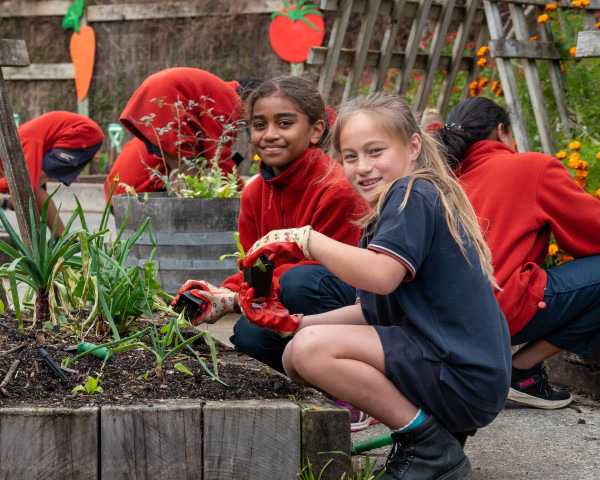 Reremoana School are looking at the Auckland water supply with a Water Care engineer, rainwater tank collection and cleanliness, and using it to water a sensory garden for neurodiverse learners.
East Tamaki School are looking at Guava Moth with Plant & Food Research, testing household products as bait that will work for both males and females, and redesigning the traps to work with the bait they find best.
AUT are working with Manurewa High School on a house affordability project, using math modelling and the projected needs for new builds over the next ~10 years.
Gardens School are looking at an engineering challenge – getting water up to the community garden on the top field without having a high carbon or cost footprint. With the Botanic Gardens and Fisher & Paykel Healthcare engineers.
Tread Lightly are working with several schools to install and monitor litter traps in their storm water drain covers, to see what is being washed off the school grounds.
Manurewa Central School are working with AUT scientists on a nutrition and waste combo project – how healthy are our lunches for our bodies *and* the environment?
Accelerating Aotearoa are looking at storm overflow from sewage into the Otara Awa.
Puna o le Atamai are an ECE center looking at Energy use – how is the electricity we use throughout the day made, and can we make better choices? (Eg only run the dishwasher when power is coming from wind farms or hydroelectric).
Le Malelega a Le To'elau are another ECE looking at waste sorting – currently the children put all waste into a single bin and it all goes to landfill. They want to design and test a bin system that will let the children sort their own rubbish (compost, recycling, landfill) that will work without letters or numbers.
Happy spring to you all, Ka mahana mai ngā rā! Ka puāwai mai ngā putiputi!
Mā te wā,
Dr Sarah.